Kuretake ZIG Clean Color Dot Dual Tip Pen
Original price
MYR 13.90
-
Original price
MYR 13.90
Delivery time
Order today and we'll ship your parcel within the next 2 - 4 working days.
Create fun doodles and colorful notes with these double-sided markers. One end features a 0.5 mm hard plastic nib—great for detailed drawings and writing in a planner or bullet journal—and the other end features a squishy round dot tip.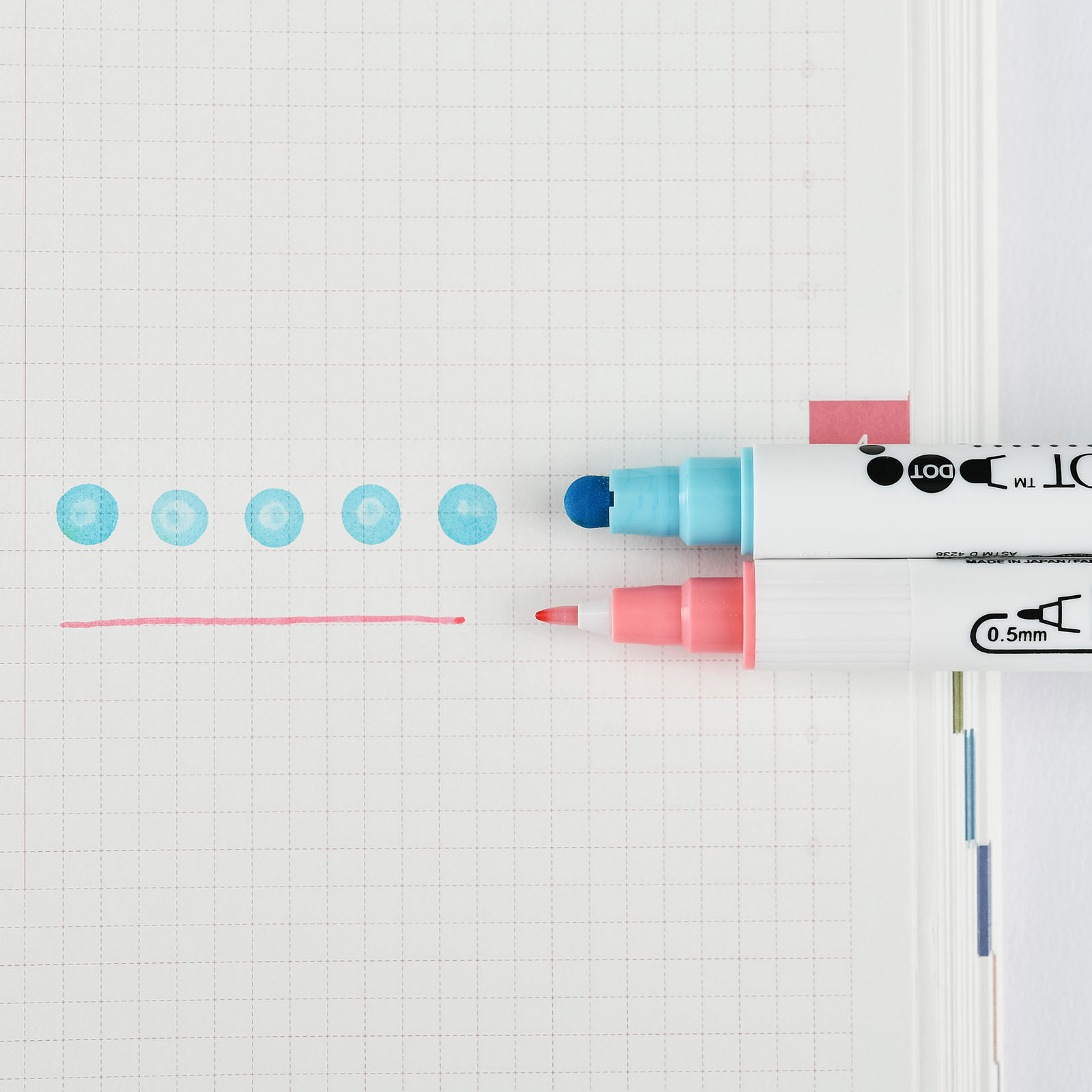 Depending on how much pressure you use, the dot tip can make marks from 1 to 5 mm wide. By varying the pressure as you draw, you can make expressive, brush-like strokes. You can also draw raindrop shapes by pressing down to create a dot, then moving the marker as you lift it up from the paper.
Alternatively, you can use the dot tip to highlight important dates in your planner or calendar.
Features:
0.5 mm hard plastic nib.
Squishy dot tip.
Water-based, lightfast pigment ink.
There are 12 colors in total: Bluebonnet (036), Candy Pink (206), Denim (034), Fawn (064), Hyacinth (081), Island Coral (207), Kiwi (402), Ocean (042), Platinum (091), Salmon (021), Splash (301), and Summer Sun (503).
Also available in a set of 12 pens!
Made in Japan
For more brush pens: https://www.stickerrificstore.com/collections/brush-pens