Tsubame Cream A5 Notebook (Blank/Grid/Ruled) - Fountain Pen Friendly
Original price
MYR 19.90
-
Original price
MYR 19.90
Delivery time
Order today and we'll ship your parcel within the next 2 - 4 working days.
Tsubame Note Co., Ltd. produces notebooks, memo books, and other stationery products. The products feature high-quality fools paper, which is easy to write on, resists feathering, and is neither too rough nor too slippery.
Tsubame Cream Notebook contains cream pages made of Tsubame's high quality fools paper. Fools paper is made with great care and is easy to write on, resists feathering and bleed-through, and is neither too slippery nor too rough. This high-quality paper is also acid-free to preserve your writings for many years. Ingrained in the paper is the traditional lattice work pattern of closely-spaced horizontal lines and widely-spaced vertical lines, most visible when holding the paper up to the light. The soft cream color is easy on the eyes.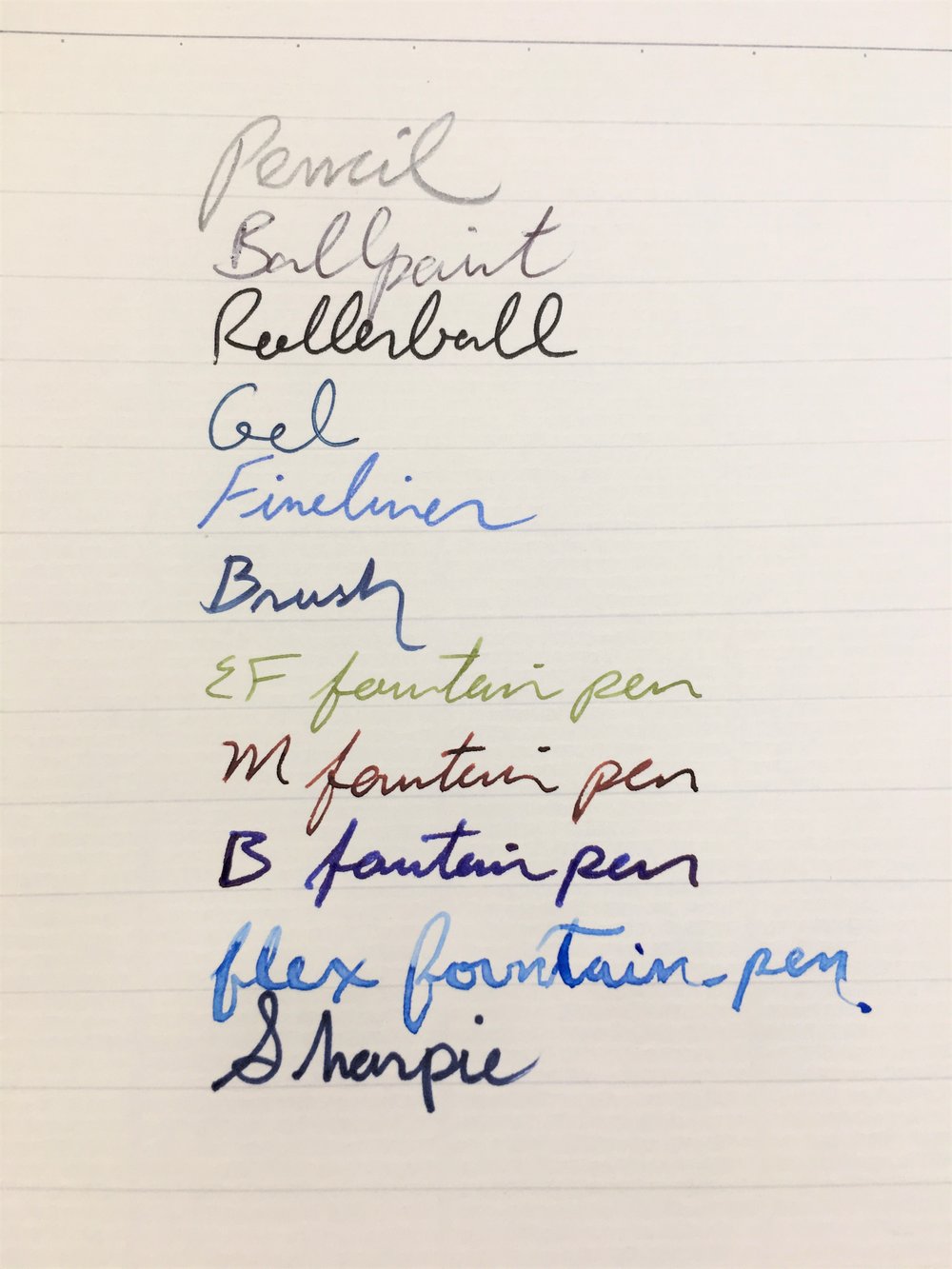 The Tsubame Cream A5 Notebook handles inks from rollerball, gel pens, fountain pen inks very well with minimal ghosting when it comes to bolder nib pens.
The cover of the notebook is a sturdy cardstock and secured with sewn binding. With a bit of training, it lays open flat. The spine is protected with a lovely, rustic bit of gauze tape that adds strength and texture.
Section / 5mm grid
Plain / Plain

Comfort / 7mm horizontal ruled
32 sheets / 64 pages