SPIRAL RING NOTEBOOK MD Paper (A5/A6/B6)
Original price
MYR 28.00
-
Original price
MYR 39.20
Delivery time
Order today and we'll ship your parcel within the next 2 - 4 working days.
This is a notebook with as many as 200 pages of white MD Paper, our original paper with the perfect comfortability in writing with a pencil as well as a fountain pen.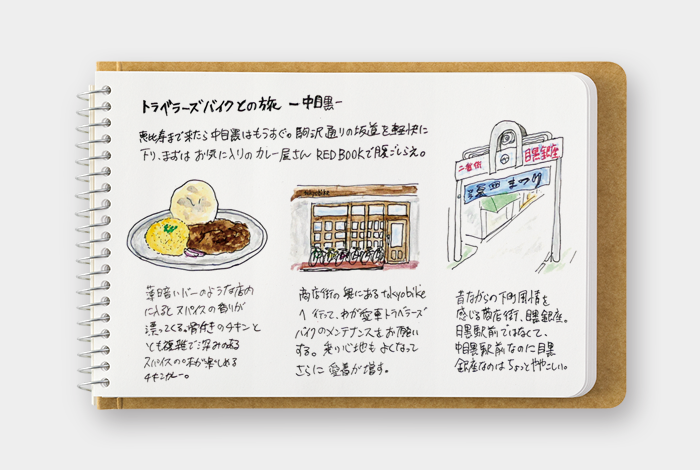 The cover with a natural feeling that includes resin makes the paper strong and inscribed with the symbol of a polar bear, symbolizing white MD paper. 
A5 Slim size is perfect for inserting tickets and maps you acquire during your travel. Travel with this notebook and write on it anything coming up to your mind.
H218 x W130 x D18mm
A6 Slim is pocketable size. Carry this notebook and write on it anything coming up to your mind.
H154 x W95 x D18mm
B6 size is good for opening at a small cafe's table. Draw or write anything you like at a cafe you drop into or anywhere you go.
H130 x W193x D18mm
MD Paper White, Blank 100 sheets (200 pages), Handbound with Single Spiral Ring (Silver Color)

MADE IN JAPAN