Hobonichi Weeks (Cover Only) // minä perhonen: light berry (Green)
Original price
MYR 615.00
-
Original price
MYR 615.00
Delivery time
Order today and we'll ship your parcel within the next 2 - 4 working days.
*This listing is for the exterior cover only, Weeks planner book will be sold separately.
minä perhonen creates timeless, all-original garment textiles that are specially dyed, embroidered, and woven to recreate hand-drawn designs.

"light berry" features a scattering of red berries grown in the full light of day. It is a charming and imaginable design that brings back many sweet and sour memories of the past.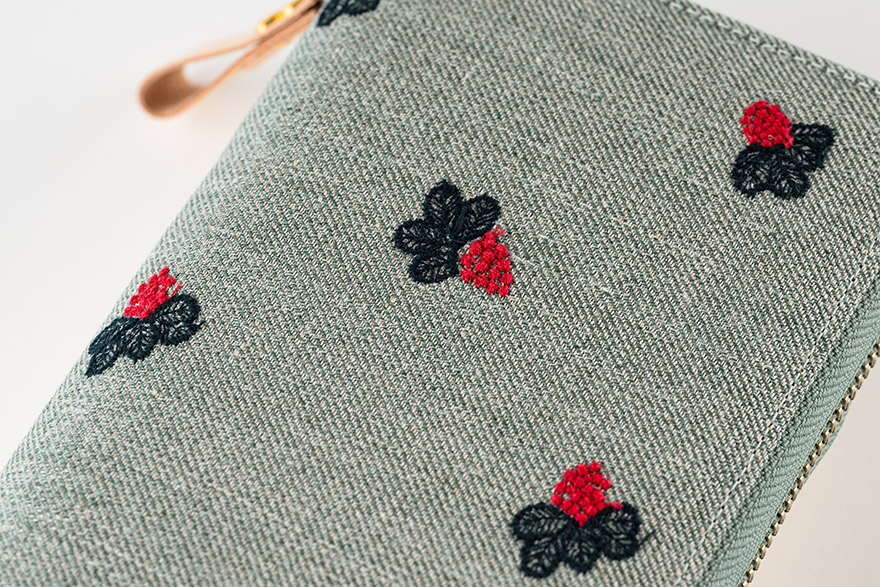 The material comes in green cotton linen with a gentle touch. It is embroidered with pretty berry embroidery in red and navy threads.

The cover interior is a smoky mint green.

The pen hook can store a pen by its clip.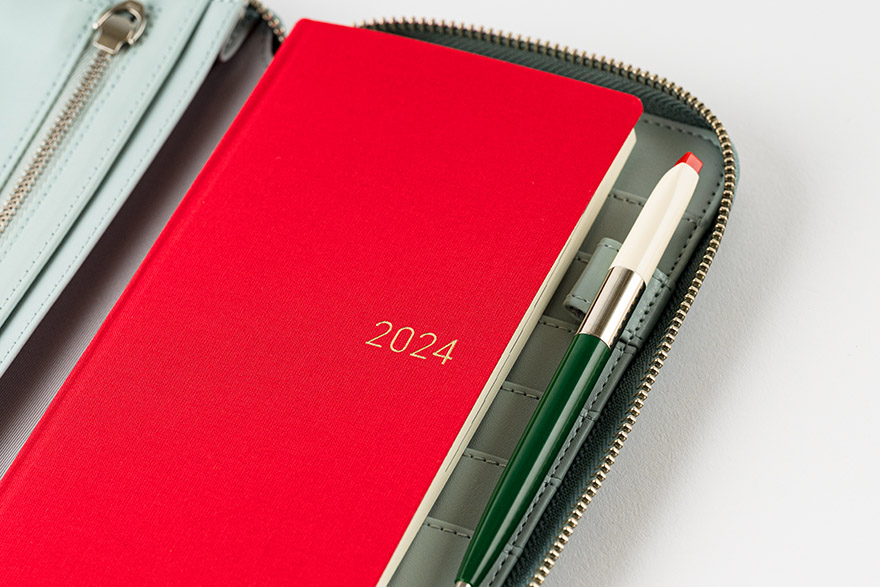 The zipper pull is made from natural leather and includes a butterfly charm.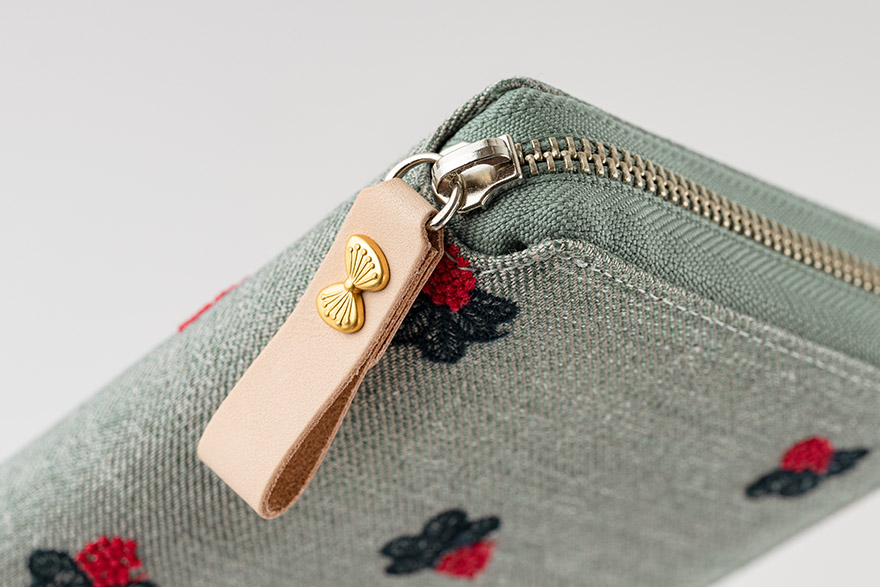 Each cover contains a unique arrangement of the pattern. We hope you enjoy your one-of-a-kind cover.

About minä perhonen
minä perhonen is a brand created by designer Akira Minagawa.
First founded in 1995 under the name minä, and renamed "minä perhonen" in 2003. In Finnish, "minä" means "I," and "perhonen" means "butterfly," expressing Minagawa's hopes to create designs as light-hearted and beautiful as a butterfly's flapping wings.
https://www.mina-perhonen.jp/en/
Size
H: 204 x W: 115 x T: 25 mm / H: 8.0" x W: 4.5" x T: 1.0"
*Specifications may vary slightly
Main material
Exterior: Linen, cotton / Interior: PU
Actual specifications may vary from listing
Each item is individually assembled and sewn by hand by a factory worker. Best efforts are made to ensure consistent sizes and specifications, but there may be slight differences.

Color and print may vary slightly
This material is first printed or dyed and then later sewn onto the cover. While colors are designed to be consistent, there may be uneven coloring or slight shade variances between covers. This may also happen across a single cover, such as a pocket compared to the rest of the cover. In addition, on rare occasions, there may be small black or white dots visible on the print. This is an unavoidable aspect of the manufacturing process.

Pattern alignment varies by product
The patterned fabric has not been aligned to a specific layout, so the placement of each design will vary by product. The product will not be an exact replica of the one in the product photographs.

Threads may protrude from embroidered area
Please note that embroidered areas may contain threads that protrude from the design.

Threads are napped and uneven
Threads may contain uneven thickness or naps (knots and lumps in the material).

Cover may contain variations in stitching or loose lining
Due to the structure of the cover that opens flat 180 degrees, exterior stitching areas may appear puckered and lining material may be loose.
 For the full collection of Hobonichi items; https://www.stickerrificstore.com/collections/Hobonichi