Classiky x Kata Kata Bear Mamezara Dish
Original price
MYR 50.00
-
Original price
MYR 64.00
Delivery time
Order today and we'll ship your parcel within the next 2 - 4 working days.
Kata Kata creates stunning ceramics using a traditional technique called Inbante. Inbante is a printing method where patterns printed on washi paper are transferred onto ceramic ware. Mamezara, or "bean dish" is a type of small plate from Japan. Traditionally a dinnerware essential, these tiny dishes have found their way into places other than the dining table.
A long time Classiky classic and bestseller. The bear dish can be used for food, as a stationery accessory (the smaller one is perfect for paper clips, the larger one for pens)  and put to many other uses.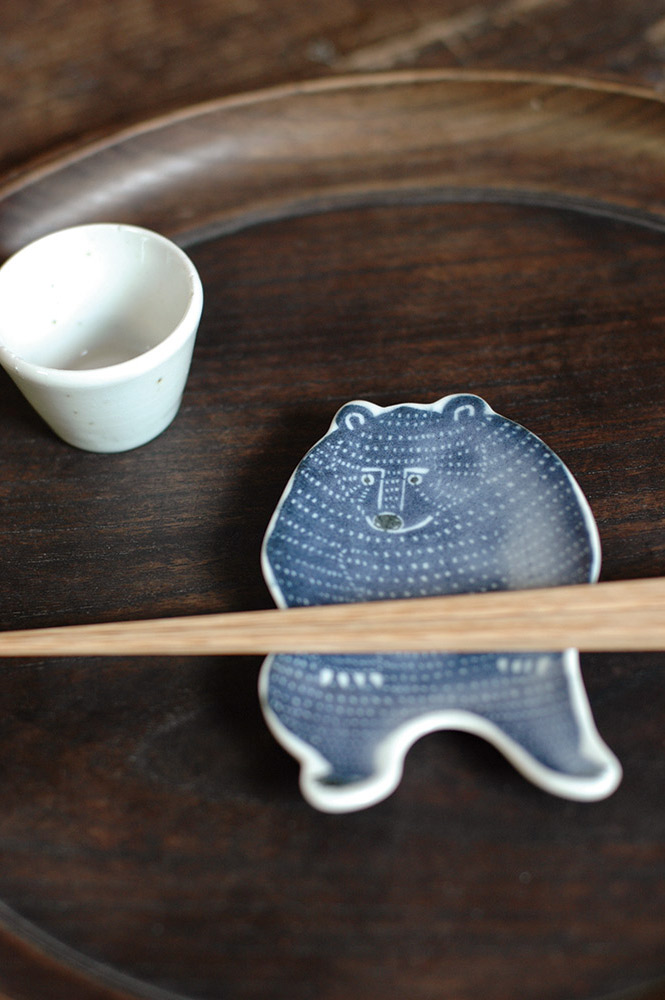 The printing method used for this product, copper plate transfer for stamps, transfers the design from transfer paper printed on Japanese paper with a pigment called Gosu to the unglazed dough.

There are a number of defects in the plates of stamps by copperplate transfer, such as smudges, cuts, smudges, color loss, and color irregularities that arise from manual work. There are individual differences in each dish, but please consider that these elements are always included. In that sense, the stamp hand plate is not suitable for customers who prefer a perfect finish. However, for customers with a preference for unique products these dishes will bring years of enjoyment.
Specifications:
Medium: 13.6

 × 8 × 1.4 cm

Small:

11. × 7 × 1.4 cm

Designed by Takenaga Matsunaga and Tomoe Takai ("Kata Kata")
Aichi porcelain
Note: These dishes come in TWO (2) sizes, the blue bear is the small and the brown bear the medium size. The colours aren't available in both sizes. 
Made in Japan