TRAVELER'S Notebook 031 Sticker Release Refill // Regular
Original price
MYR 28.00
-
Original price
MYR 28.00
Delivery time
Order today and we'll ship your parcel within the next 2 - 4 working days.
Make a collection of your favorite stickers
This refill is made from the smooth backing paper that is left after removing a sticker. Put stickers or masking tape on this paper and you can remove it easily at any time. If you've got a big collection of stickers, this is a great way to keep your favorites on hand. And if you get stickers while traveling, this is a place to store them.
* This notebook cannot be used for writing. It can only be used to store stickers and masking tape.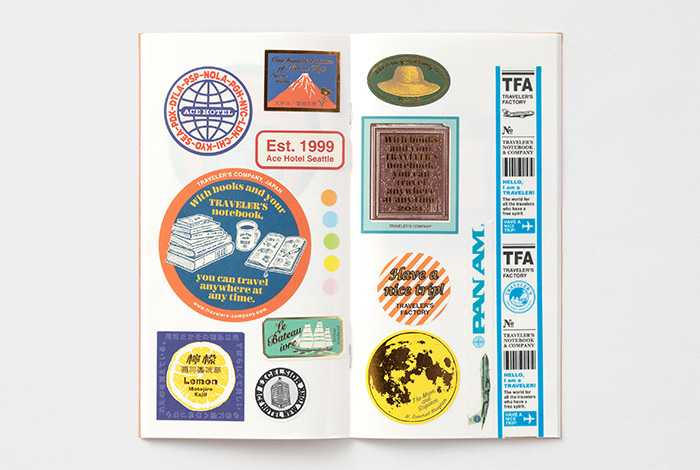 Blank, 32 pages, Release Paper (Saddle Stitched)
H210 x W110 x D4mm

Made in Japan
For more items from TRAVELER'S Company; https://www.stickerrificstore.com/travelers-company