Book Darts Line Marker / Bookmark
Original price
MYR 13.90
-
Original price
MYR 49.90
Delivery time
Order today and we'll ship your parcel within the next 2 - 4 working days.
Book Darts - Unobtrusive and indefinitely reusable, eliminate the need for bent corners, paper clips, underlining, highlighting and sticky notes.
Never lose your place again with these metal clips, it can clip notes, tickets, and other papers to a planner page like a paper clip. They can also save your place in your book and make it easy to turn right to an often-used page. You can also use them to highlight passages you want to remember.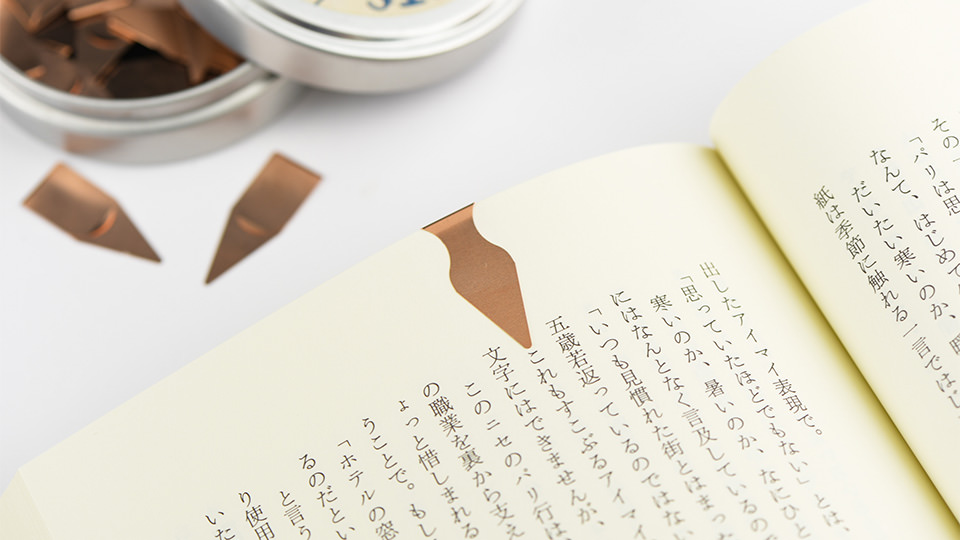 The clips are very thin, so you can fill the pages of a book with them without worrying about bulk while still visible at page edge even when the book is closed, so you can easily keep coming back to your favorite passages time and time again.
The clips come in bronze or stainless steel, and a 50-count tin can or 12/15-count card.
These book darts have been tested on a variety of paper under accelerated heat and humidity conditions, and they have never imparted any stain to any page.
Ideal for anyone doing research, also popular with students, lawyers, executives, research assistants, voracious readers, etc. 
Made in USA.