Hobonichi Small Drawer Pouch // Black
Original price
MYR 155.00
-
Original price
MYR 155.00
Delivery time
Order today and we'll ship your parcel within the next 2 - 4 working days.
This pouch is like carrying an entire drawer with you wherever you go. Keep it on hand to easily access stationery whenever you need it, or use it on your desk to safely store your important items.

The Drawer Pouch is like a Hobonichi Techo cover as it can store many items despite its compact size.

This design features a black cotton material that matches well with any other belongings or bags, and contains a beige interior to complete its nice, subtle look. The zipper pull contains a looped strap for easy handling.
The Small Drawer Pouch is the size of a long wallet and fits writing utensils, cards, charging cables, and other slim items. The pouch can lay open completely flat when it's unzipped, making it easy to glance inside and grab what you need.
(The pouch cannot store a Hobonichi Techo Weeks book.)

Inside the pouch on the left are three pockets that can hold cards, rulers, scissors, and other flat objects. The pocket width can fit point cards and business cards.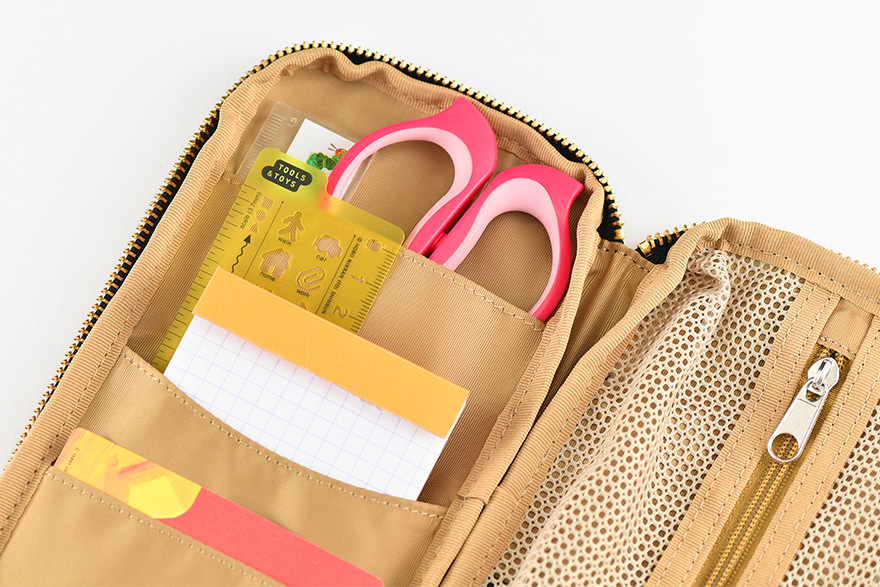 On the right side of the interior is an expandable mesh pocket that can hold items with more shape, such as pens, washi tape, charging cables, and more. Inside this pocket is a band that can hold a pens.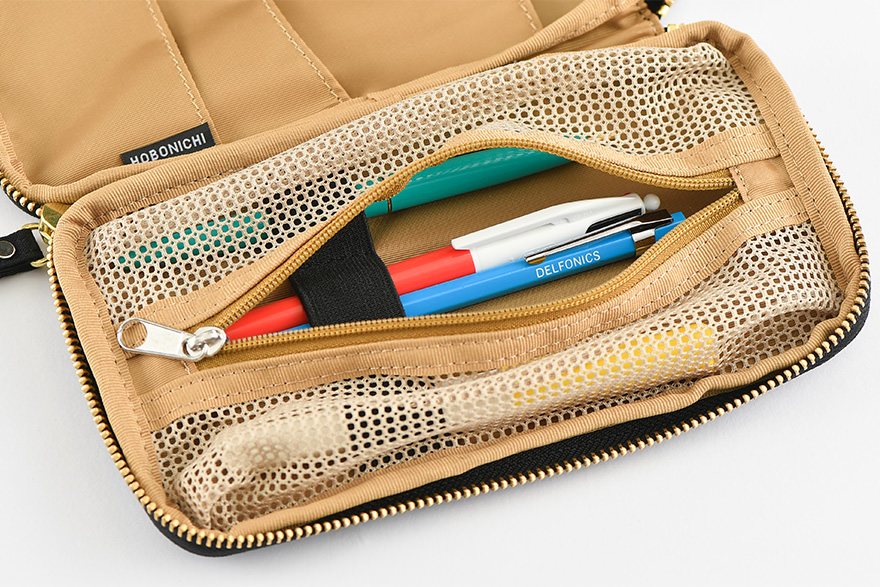 On the outside of the pouch is a large pocket you can use to store pencils, tickets, or other items you want to have ready to grab.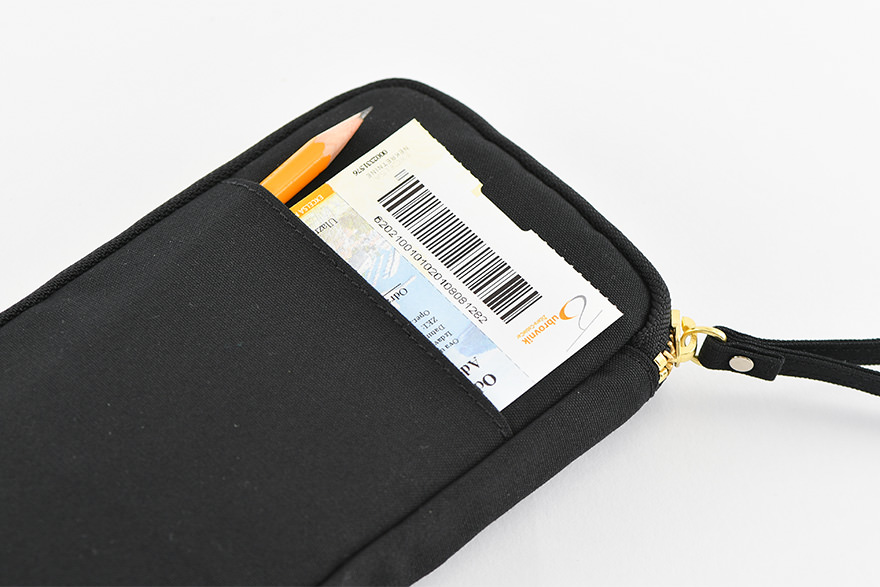 The pouch can hold many items, but its slim size and compact shape make it easy to fit into a purse or bag.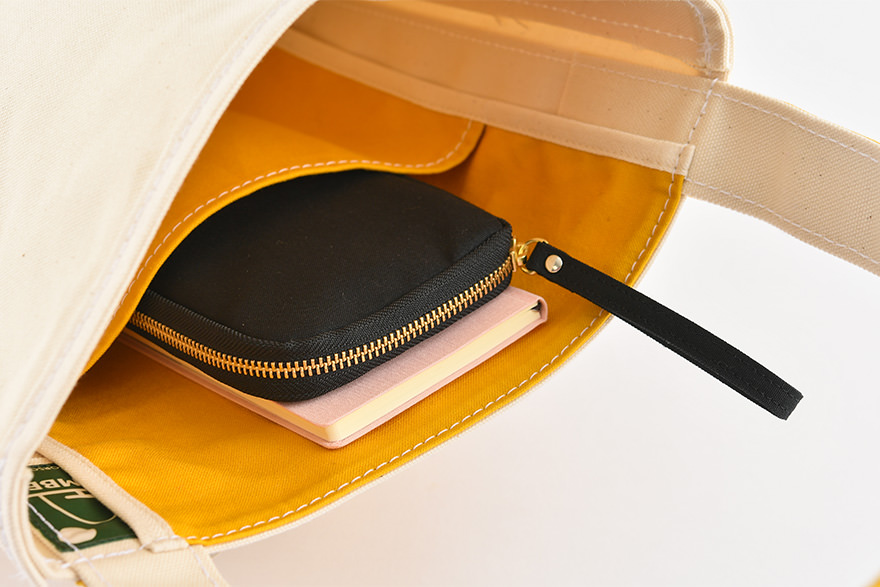 This pouch is the perfect place to securely store all your important items. You won't have to spend time digging around your desk or the bottom of your bag when your checkbook, receipts, cards, or anything else you need is stored inside this cute little comrade.
Size
W: 117 x H: 208 x T: 20 mm / W:4.6" x H: 8.2" x T: 0.8"
Handle: 110 mm / 4.3"
*Specifications may vary slightly

Main material
Exterior: Cotton
Interior: Polyester
Please Note:
Not washable
Do not wash this product, as it may distort in shape or lose color. Do not use benzine, solvents, or other alcohol-based cleaners.
Also available in store is an assortment of other Hobonichi products. Make sure to check them out!