2024 Hobonichi Weeks MEGA Softcover Planner // Sneaker: Raspberry
Sold out
Original price
MYR 106.00
-
Original price
MYR 106.00
Delivery time
Order today and we'll ship your parcel within the next 2 - 4 working days.
The Hobonichi Techo Weeks Mega contains approximately three times the number of memo pages as the standard Weeks. This allows users to fill the blank pages to their hearts' content without having to worry about running out of pages, making it ideal for carrying around everywhere you go to fill with things you want to remember or sudden ideas that spring to mind.

The weight is 178 g (6.3 oz), only 44 g (1.5 oz) more than the standard edition. The thickness is 12 mm (0.5 in), only 3 mm (0.1 in) thicker than the standard edition.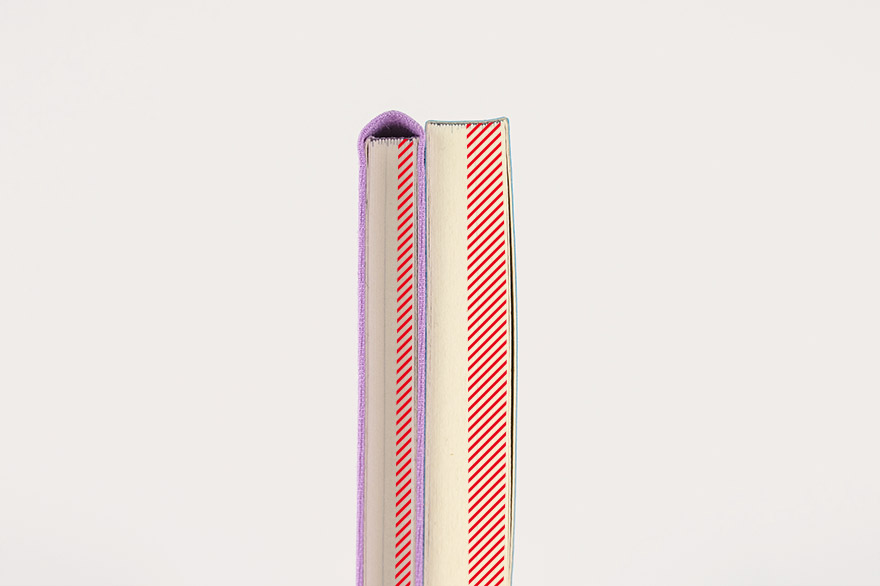 The Sneaker series showcases the flexibility the Weeks Mega provides by staying portable and allowing you to pull it out anytime to write as much as you want. The paperback book makes it easy to grasp, the pages are easy to turn, and the book is well-designed for storing in your pocket for easy access whenever you find yourself wanting to jot down a note.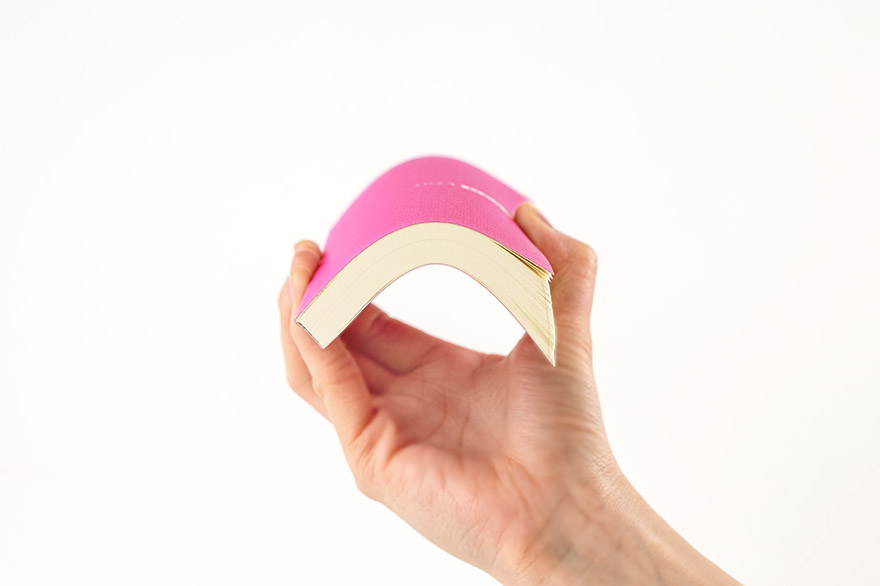 Raspberry features a vivid, hot pink color that will energize you by just having it by your side. The year 2024 and the Mega logo are printed on the cover in puffy letters.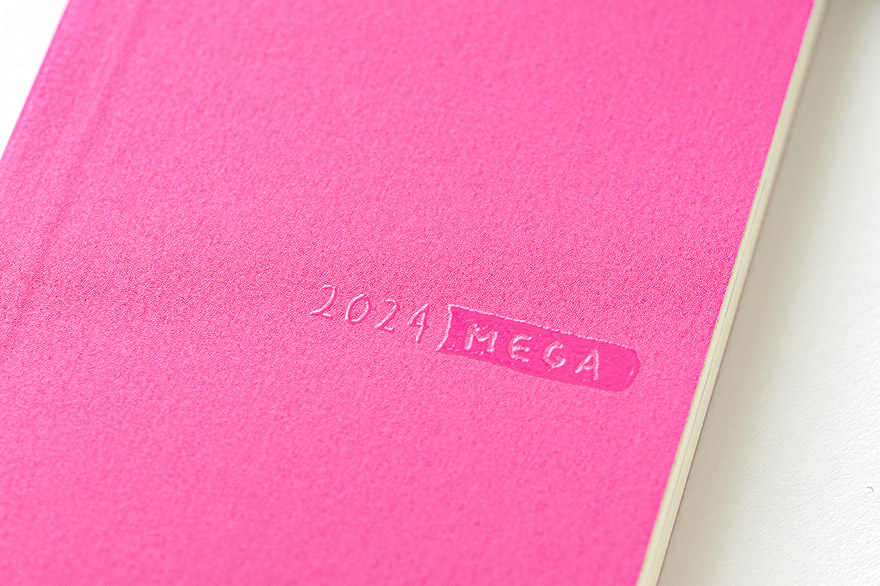 The Mega logo on the front and Hobonichi logo on the back were originally written by hand and emphasize the casual look of sneakers and the way the book can take rough handling.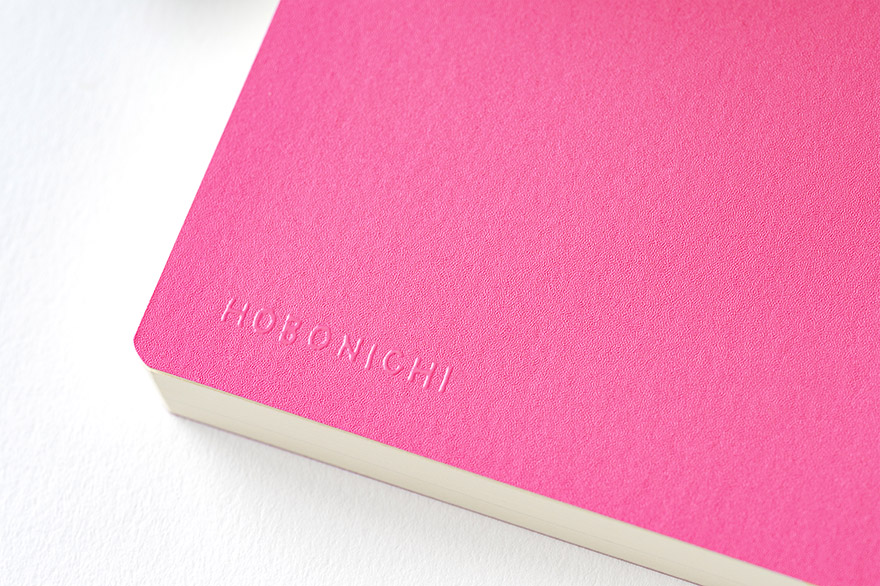 The Sneaker series does not contain attached bookmarks. Instead, the book comes with reusable clear sticky notes you can use to mark the current week, important dates, memo pages filled with information, and more.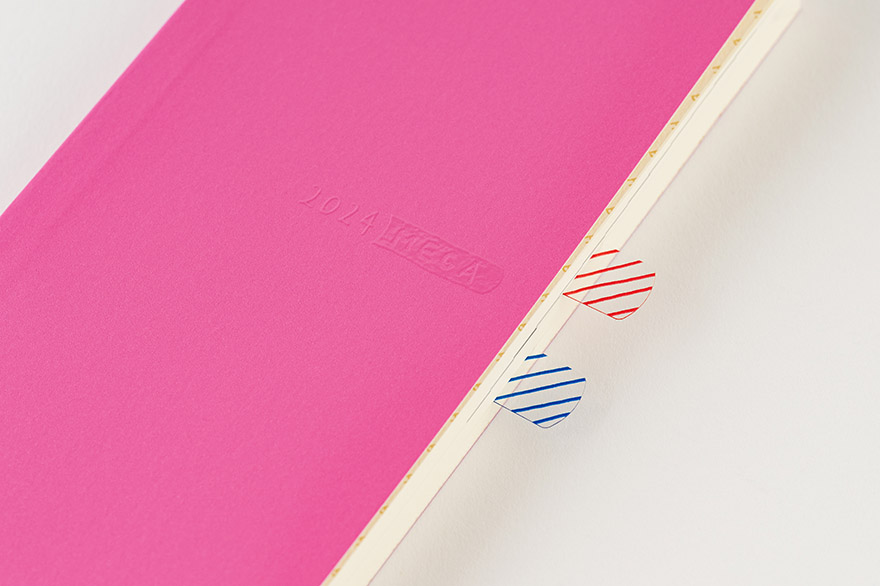 When you order this Hobonichi Techo Weeks, you'll receive a clear, adhesive corner pocket you can stick anywhere you like.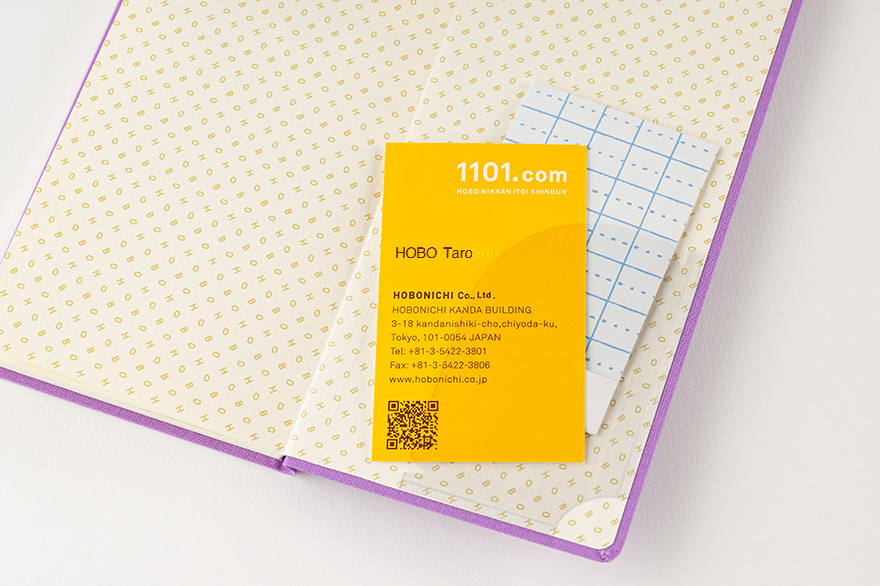 The Weeks book has space for writing in plans or journal entries, and it also has 213 pages of grid paper memo pages in the back (217 pages in the English edition Weeks). The back of the book contains informational pages, including An Interview with Myself and Seasonal Sweets to Make at Home.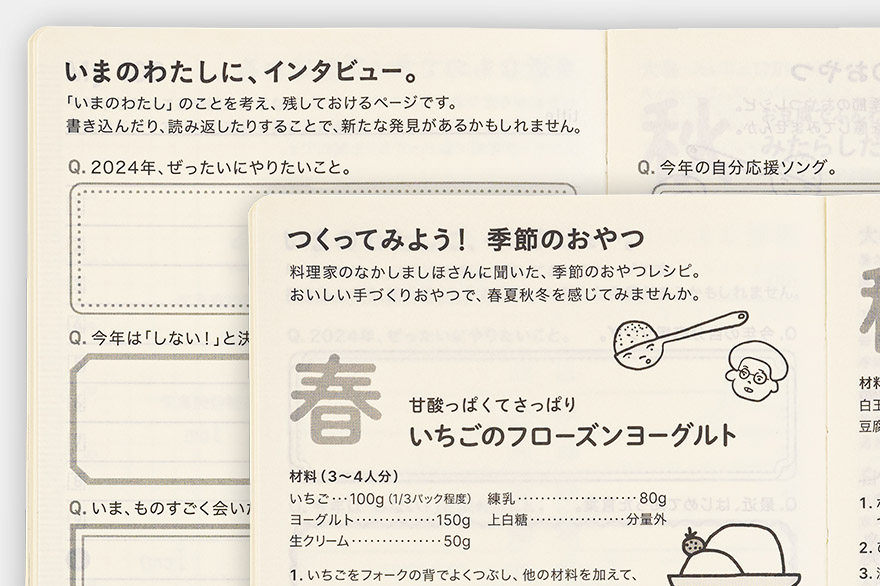 Size
H: 182 x W: 88 x T: 12 mm / H: 7.2" x W: 3.5" x T: 0.5"
*Specifications may vary slightly

Main material
PVC, paper / Paper
Language
English
Pages
384 pages
Paper Type / Binding
Thin, light Tomoe River paper resistant to bleeding and designed for planners / Stitch-binding
Graph Paper Size
3.55 mm
Start of Week
Monday-start week
Yearly Calendar
2023, 2024, 2025
Yearly Index
Jan. - Dec. 2024 (2 pages)
Monthly Calendar
Dec. 2023 - Mar. 2025 (32 pages)
Daily Quotes
One per week (English)
Weekly Calendar
Nov. 27, 2023 - Jan. 5, 2025 (116 pages)
*All weekly pages include quotes.

Graph Paper
217 pages
Bonus Pages
Shorthand Note-Taking / Using Common Items to Measure Size / Favorites / My 100 / An Interview with Myself / Seasonal Sweets to Make at Home / 365 Days Check-Off Sheet / Contact List / Personal Notes

Listed Information
Week of the year / Moon phase (weekly pages include every phase, monthly calendars only include full and new moon)
 Note: The Hobonichi Techo's Tomoe River paper is designed to prevent bleed-through, but some fountain pens and water-based ink pens are not compatible with this paper. When switching to a new pen, we recommend testing the pen somewhere in the book, such as the back memo pages, to see if the ink bleeds through or takes an especially long time to dry.
For the full collection of Hobonichi items; https://www.stickerrificstore.com/collections/hobonichi