2024 Hobonichi Weeks Hardcover Planner // Tomitaro Makino: Shihai Sumire
Sold out
Original price
MYR 0.00
-
Original price
MYR 0.00
Delivery time
Order today and we'll ship your parcel within the next 2 - 4 working days.
The Weeks book cover now has the botanical illustration of Shihai Sumire, published by botanist Dr. Tomitaro Makino in 1891. The Shihai Sumire, drawn with precise lines throughout, was depicted in the 67th illustration of the 11th collection of the first volume of "Nippon Shokubutsu-shi Zu-hen."

The purple flower that blooms in the spring in Tosa, Dr. Makino's birthplace, got its name—Shihai Sumire, "purple-backed violet" in Japanese—from the color of the underside of the leaves. The petals, stems, leaves, roots, stamens, and pistils are carefully observed and depicted, and each flower part is well-balanced.

The rough cloth cover is inspired from the image of a canvas. The botanical illustrations, born from a keen eye for observation, knowledge, and experience, make this techo an ideal companion for your daily life.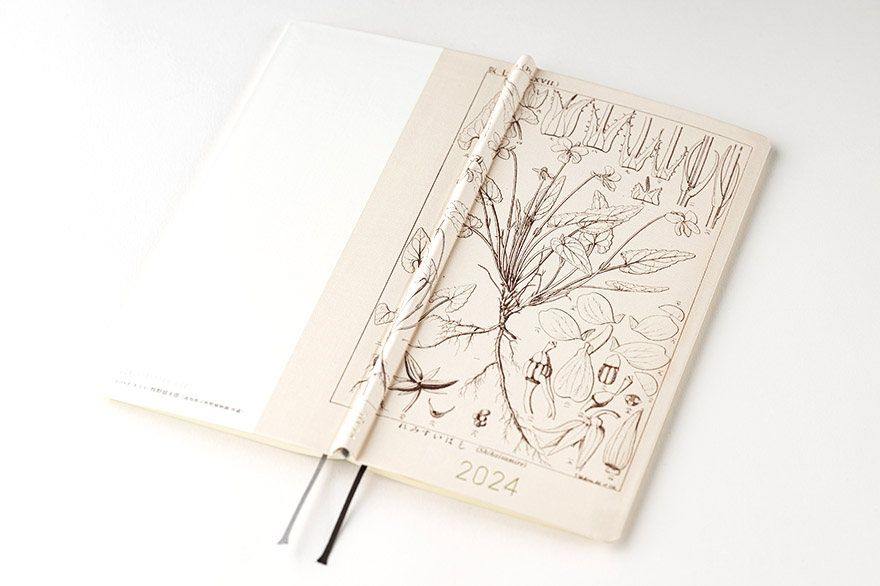 The illustrations were drawn about 130 years ago during the Meiji Era, using loupes and microscopes for detailed observation and creating drawings that show the structures of various parts. Using a Makie painting brush with a bundle of mouse hairs, even the smallest details of leaves and fruits are expressed clearly through shading.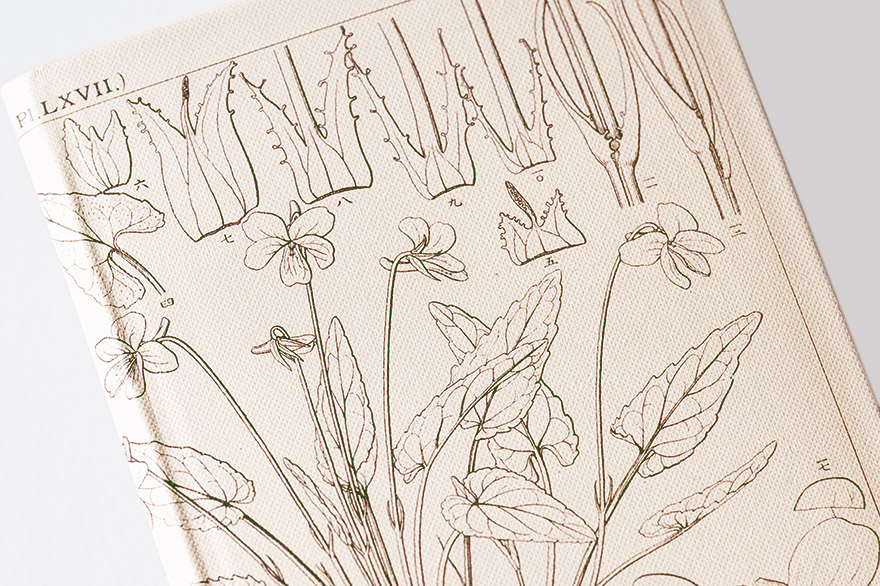 The notation "re-mi-su-i-ha-shi" spelled in hiragana below the stunning botanical illustration reflects the writing style of the Meiji Era, written from right to left, instead of left to right.

We also have a Hobonichi Pencil Board fitted for the Weeks size designed with a botanical illustration drawn by Dr. Tomitaro Makino. This is a pencil board with botanical illustrations of a global thistle, cornflower, chamomile, and calendula printed on it.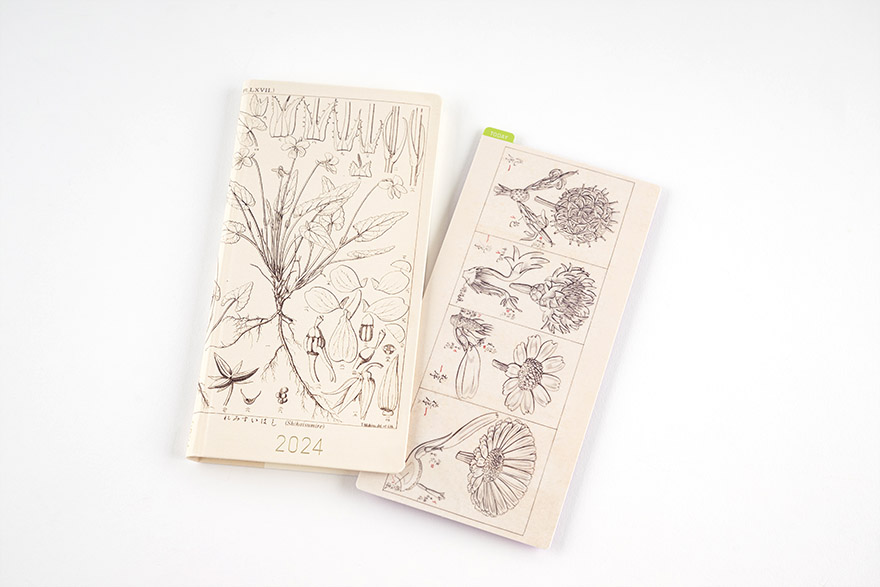 The cover has been constructed as a light hardcover book with some give to it so it still bends.

When you order this Hobonichi Techo Weeks, you'll receive a clear, adhesive corner pocket you can stick anywhere you like.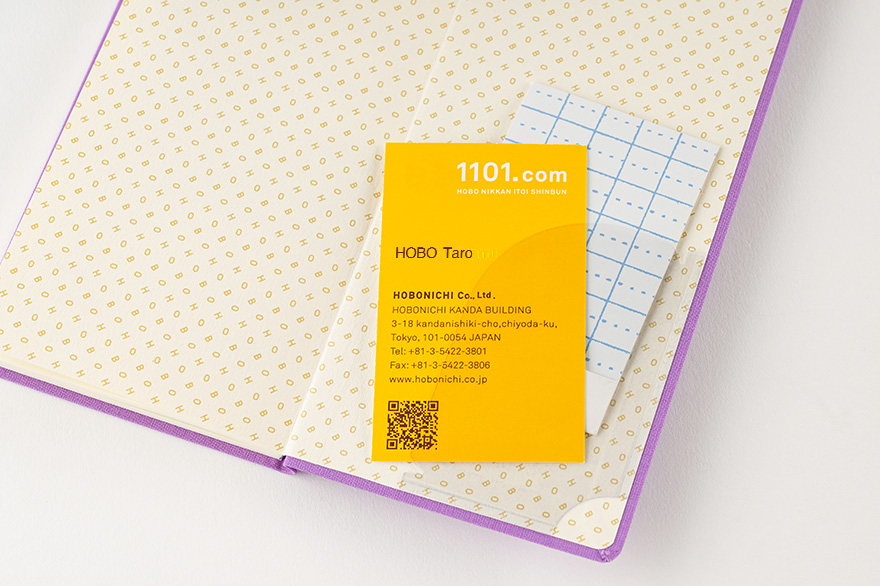 The Weeks book has space for writing in plans or journal entries, and it also has 69 pages of grid paper memo pages in the back (73 pages in the English edition Weeks). The back of the book contains informational pages, including An Interview with Myself and Seasonal Sweets to Make at Home.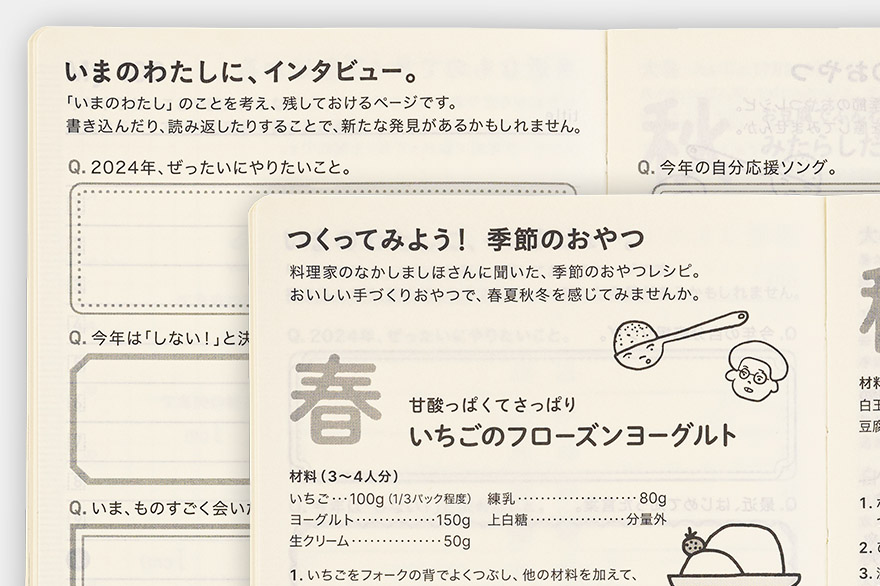 Size
H: 188 x W: 94 x T: 10 mm / H: 7.4" x W: 3.7" x T: 0.4"
*Specifications may vary slightly

Main material
Rayon / Paper
Language
English
Pages
240 pages
Paper Type / Binding
Thin, light Tomoe River paper resistant to bleeding and designed for planners / Stitch-binding
Graph Paper Size
3.55 mm
Start of Week
Monday-start week
Yearly Calendar
2023, 2024, 2025
Yearly Index
Jan. - Dec. 2024 (2 pages)
Monthly Calendar
Dec. 2023 - Mar. 2025 (32 pages)
Daily Quotes
One per week (English)
Weekly Calendar
Nov. 27, 2023 - Jan. 5, 2025 (116 pages)
*All weekly pages include quotes.

Graph Paper
73 pages
Bonus Pages
Shorthand Note-Taking / Using Common Items to Measure Size / Favorites / My 100 / An Interview with Myself / Seasonal Sweets to Make at Home / 365 Days Check-Off Sheet / Contact List / Personal Notes

Listed Information
Week of the year / Moon phase (weekly pages include every phase, monthly calendars only include full and new moon)
Note: The Hobonichi Techo's Tomoe River paper is designed to prevent bleed-through, but some fountain pens and water-based ink pens are not compatible with this paper. When switching to a new pen, we recommend testing the pen somewhere in the book, such as the back memo pages, to see if the ink bleeds through or takes an especially long time to dry.
For the full collection of Hobonichi items; https://www.stickerrificstore.com/collections/hobonichi