2024 Hobonichi Weeks Hardcover Planner // Bow & Tie: Cats & Me
Sold out
Original price
MYR 0.00
-
Original price
MYR 0.00
Delivery time
Order today and we'll ship your parcel within the next 2 - 4 working days.
The Bow & Tie series is covered with the same textured, shiny fabric used in neckties. The gloss and soft touch of the material makes this series stand out from other Weeks books.

This design features cats that are sitting down and looking steadily this way on a pale, mint green base. Various cats have been expressed in detail through the weaves of the necktie material.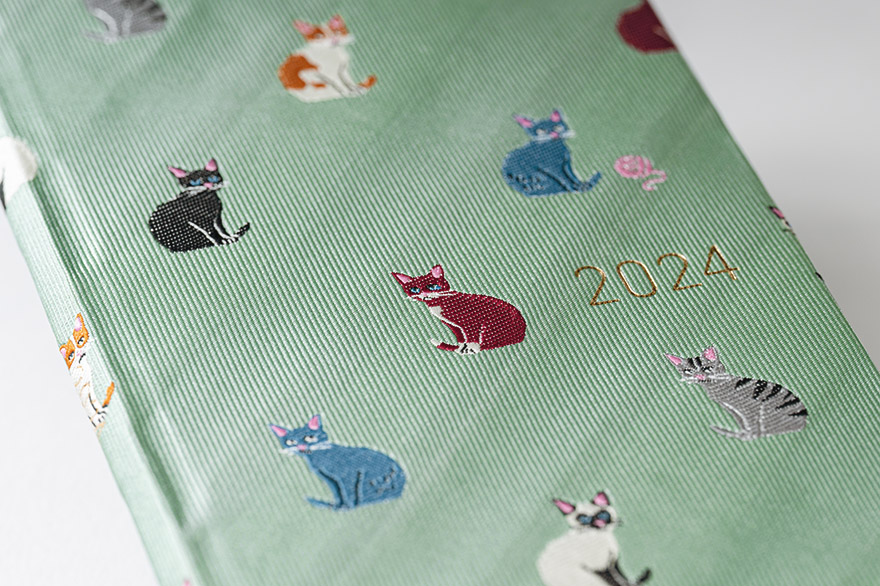 It's as if you've stepped into a place filled with cats. The cats have different types of fur, from those with a single color to those with a pattern. Among the various cats, you'll occasionally find those who are playing with a pink ball of yarn.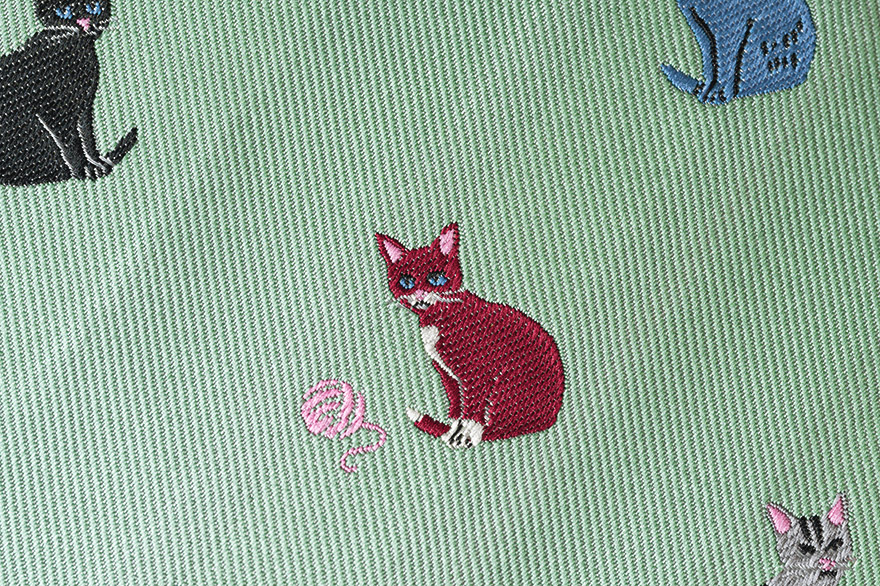 The cover has been constructed as a light, hardcover book with some give to it so it still bends.
When you order this Hobonichi Techo Weeks, you'll receive a clear, adhesive corner pocket you can stick anywhere you like.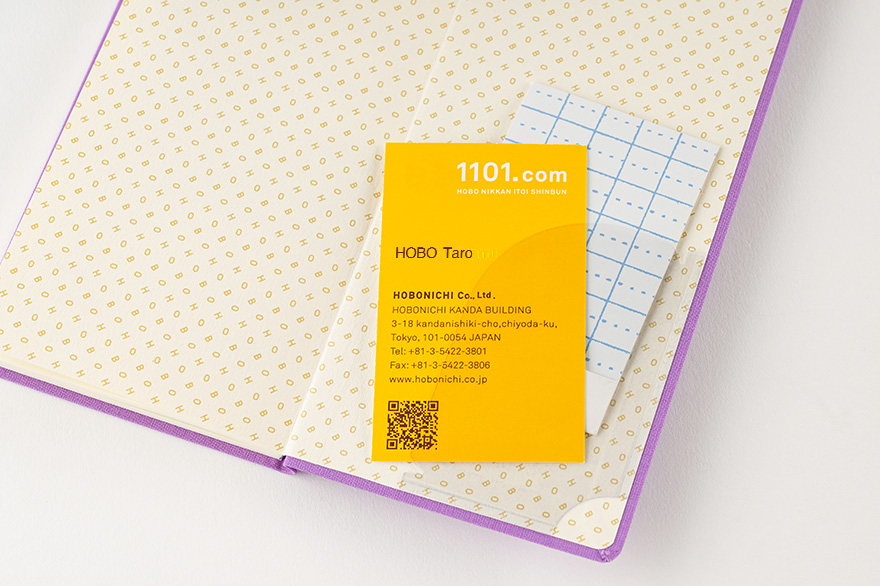 The Weeks book has space for writing in plans or journal entries, and it also has 69 pages of grid paper memo pages in the back (73 pages in the English edition Weeks). The back of the book contains informational pages, including An Interview with Myself and Seasonal Sweets to Make at Home.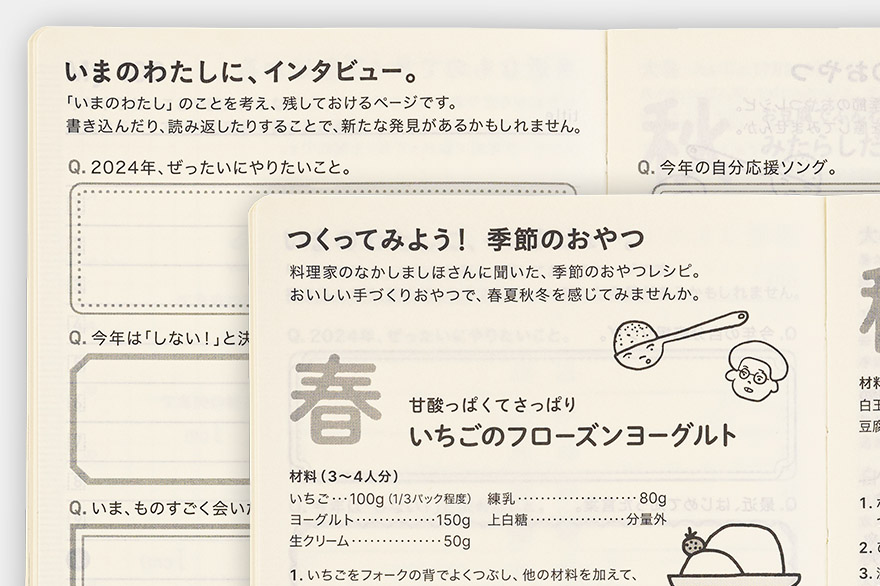 Size
H: 188 x W: 94 x T: 10 mm / H: 7.4" x W: 3.7" x T: 0.4"
*Specifications may vary slightly

Main material
Polyester / Paper
Language
English
Pages
240 pages
Paper Type / Binding
Thin, light Tomoe River paper resistant to bleeding and designed for planners / Stitch-binding
Graph Paper Size
3.55 mm
Start of Week
Monday-start week
Yearly Calendar
2023, 2024, 2025
Yearly Index
Jan. - Dec. 2024 (2 pages)
Monthly Calendar
Dec. 2023 - Mar. 2025 (32 pages)
Daily Quotes
One per week (English)
Weekly Calendar
Nov. 27, 2023 - Jan. 5, 2025 (116 pages)
*All weekly pages include quotes.

Graph Paper
73 pages
Bonus Pages
Shorthand Note-Taking / Using Common Items to Measure Size / Favorites / My 100 / An Interview with Myself / Seasonal Sweets to Make at Home / 365 Days Check-Off Sheet / Contact List / Personal Notes

Listed Information
Week of the year / Moon phase (weekly pages include every phase, monthly calendars only include full and new moon)
Pattern alignment varies by product
The patterned fabric has not been aligned to a specific layout, so the placement of each design will vary by product. The product will not be an exact replica of the one in the product photographs.
 Note: The Hobonichi Techo's Tomoe River paper is designed to prevent bleed-through, but some fountain pens and water-based ink pens are not compatible with this paper. When switching to a new pen, we recommend testing the pen somewhere in the book, such as the back memo pages, to see if the ink bleeds through or takes an especially long time to dry.
For the full collection of Hobonichi items; https://www.stickerrificstore.com/collections/hobonichi