2023 SPRING Hobonichi Techo Planner Set (A6 Size) // Hiroko Kubota: Tokyo Metronome
Original price
MYR 256.90
-
Original price
MYR 256.90
Delivery time
Order today and we'll ship your parcel within the next 2 - 4 working days.
The cover within this listing comes packaged with the Hobonichi Techo 2023 Spring Planner Book (A6 Size) which is the April-start version and covers April 2023 up to March 2024 in Japanese language.
The full moon fills the night sky. Tokyo Tower sparkles underneath the light of the moon as it stands with a metronome needle attached.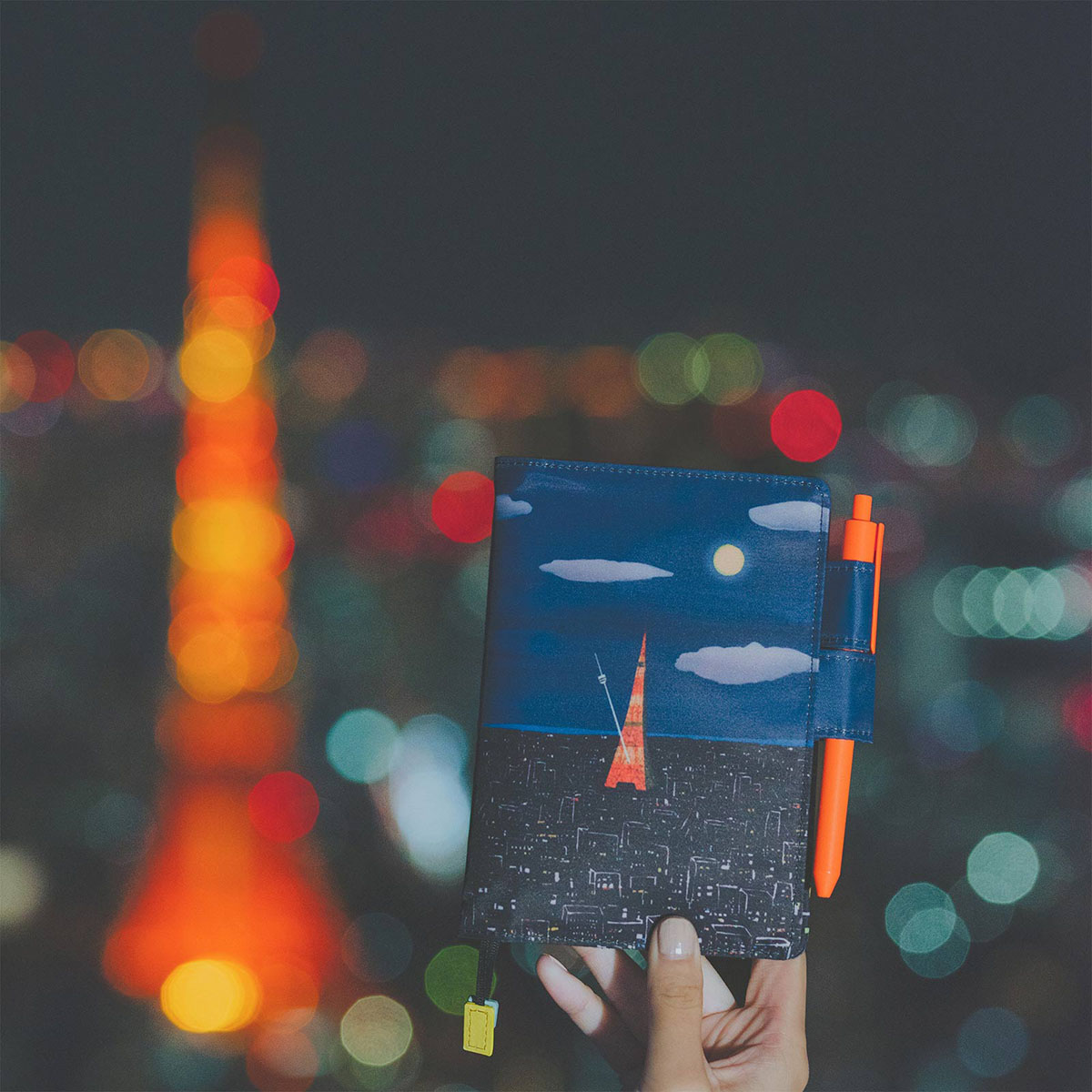 The lights from surrounding buildings encircle the rhythmic tower, and in the distance is a bright blue line along the horizon. Could that be the sea?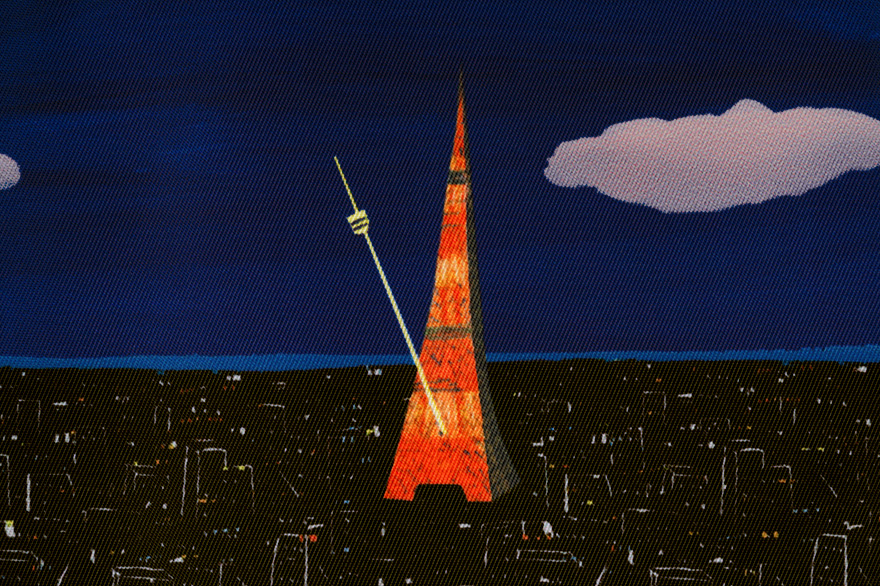 Look at the back of the techo and you'll see a grand piano atop a building roof and animals sitting at the piano. Perhaps the deer and the bear are about to begin playing a two-person piano duet to the rhythm of the metronome.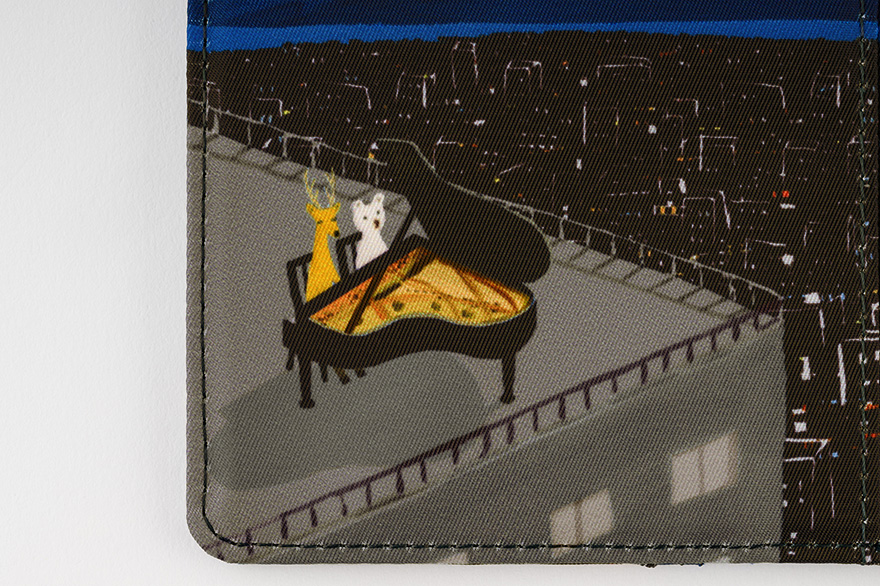 Illustrator Hiroko Kubota drew a sunset illustration for us with the Hobonichi Techo 2022 lineup. This year, Tokyo Metronome was chosen from the large collection of Kubota's previous artwork for the way the image really stays with you. Kubota was kind enough to clean up the artwork a bit further to make it the best fit for the techo cover.

This cover is so delightful you can practically hear the wind carry the distant sound of the deer and bear playing the piano to the steady rhythm of the metronome.

The charms on the ends of the bookmarks contain two different square designs to emulate the lights coming from the windows of surrounding buildings.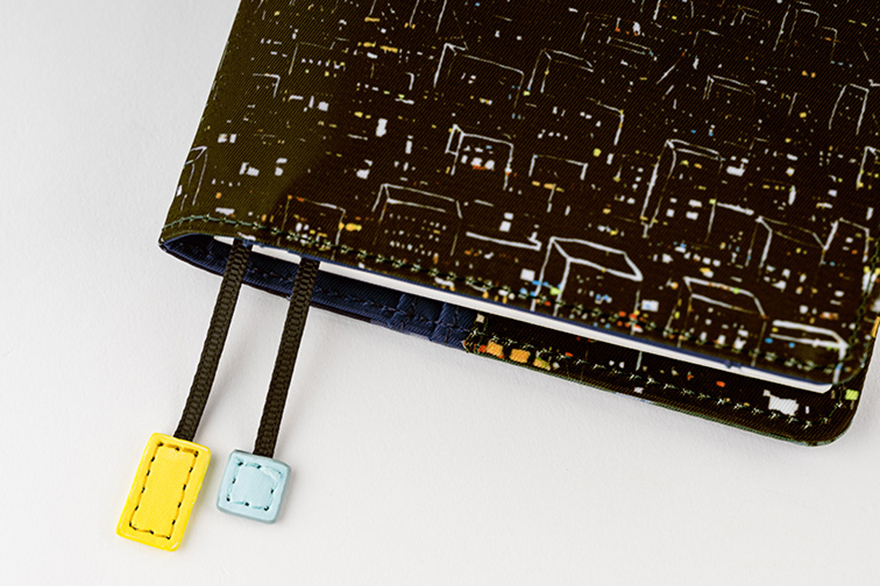 You can also enjoy the appeal of the artwork when you open the techo as the night scene is also printed on the interior pocket.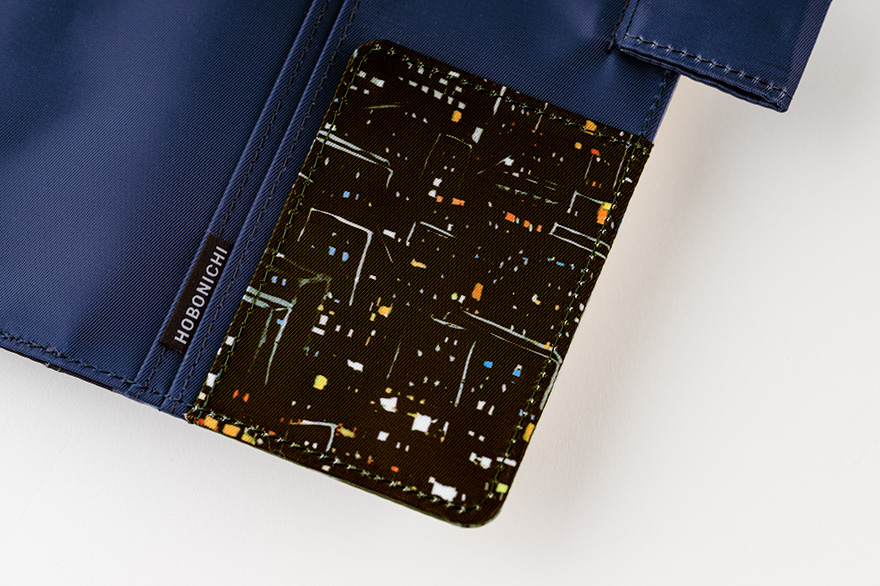 We hope this cover serves as a nice companion for many nights as you find yourself often gazing at its artwork.
Sold separately is the PVC Cover on Cover for selected covers. In addition to protecting your cover from wear and tear, the Cover on Cover is a great place to store postcards, pictures, and other decorations to customize your cover at any time.

Cover Size: H: 165 x W: 244 x T: 3 mm
Notebook Size: H: 148 x W: 105 x T: 14 mm
Language: Japanese
Pages: 464 pages
Daily Pages: Apr. 1, 2023 - Mar. 31, 2024 (378 pages))
Yearly Index: Feb. 2023 - May. 2024 (8 pages)
Monthly Calendar  Feb. 2023 - May. 2024 (32 pages)
Grid Size: 3.7 mm

Note: The Hobonichi Techo's Tomoe River paper is designed to prevent bleed-through, but some fountain pens and water-based ink pens are not compatible with this paper. When switching to a new pen, we recommend testing the pen somewhere in the book, such as the back memo pages, to see if the ink bleeds through or takes an especially long time to dry.

For the full collection of Hobonichi items; https://www.stickerrificstore.com/collections/hobonichi