2023 SPRING Hobonichi Techo Planner Set (A6 Size) // Eiji Mitooka : Floral Lattice Blue
Original price
MYR 293.90
-
Original price
MYR 293.90
Delivery time
Order today and we'll ship your parcel within the next 2 - 4 working days.
The cover within this listing comes packaged with the Hobonichi Techo 2023 Spring Planner Book (A6 Size) which is the April-start version and covers April 2023 up to March 2024 in Japanese language.

This cover is a collaboration with Eiji Mitooka, who has worked on designs for many railroad cars and station buildings including JR Kyushu's luxury sleeper train "Seven Stars in Kyushu (Nanatsuboshi)."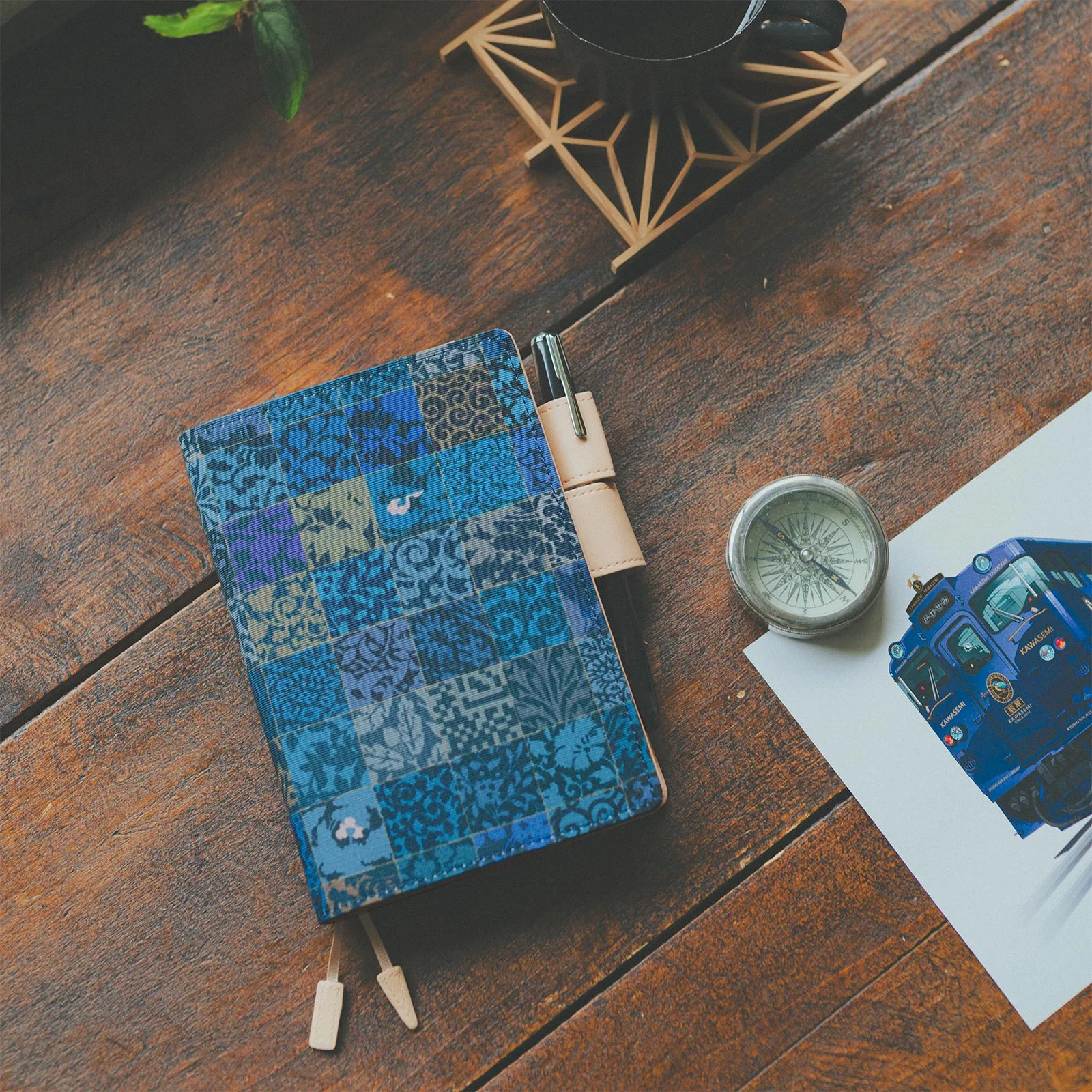 The design evokes the image of kumiko woodworking with its series of square parts of various color schemes and shapes of plants and trees. The textile design drawings made for the seats of the JR Kyushu express train "Kawasemi Yamasemi" has now become a Hobonichi Techo cover.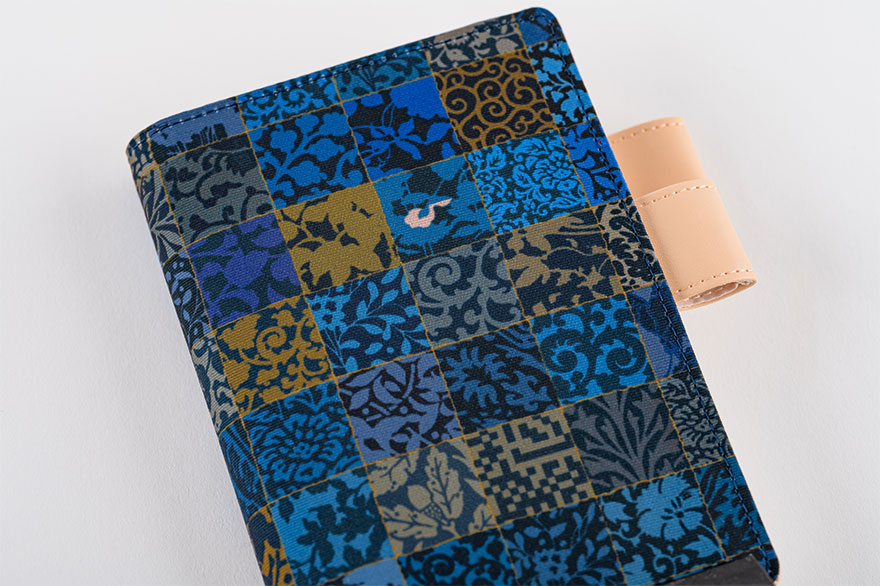 Take a close look at the design and you will notice that it is a combination of various shapes in different sizes that could stir up different impressions each time you catch a glimpse of it.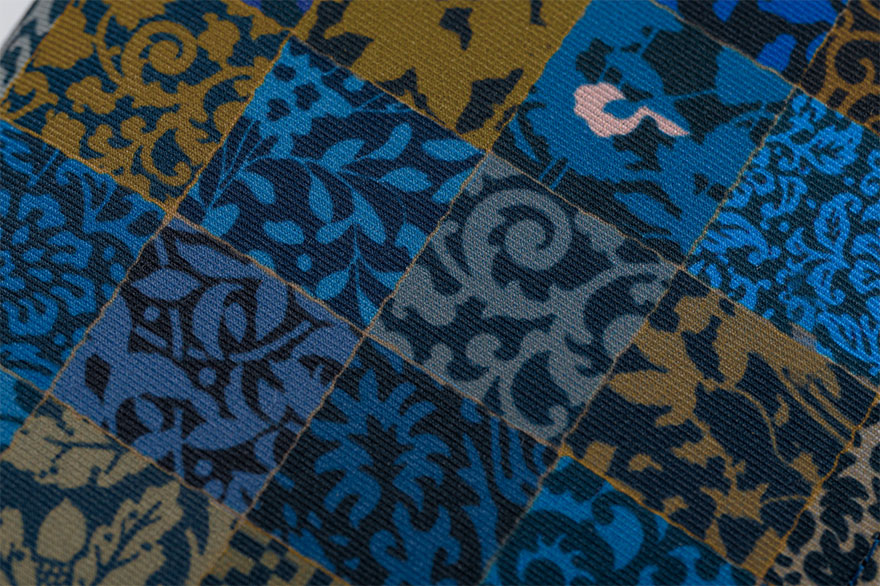 The color chosen for the "butterfly-stopper" pen holders, bookmarks and cover interior was inspired by the plain wood used for the interior of the "Kawasemi Yamasemi" express train. A portion of the cover design and the logo are debossed in the lower right corner of the cover interior.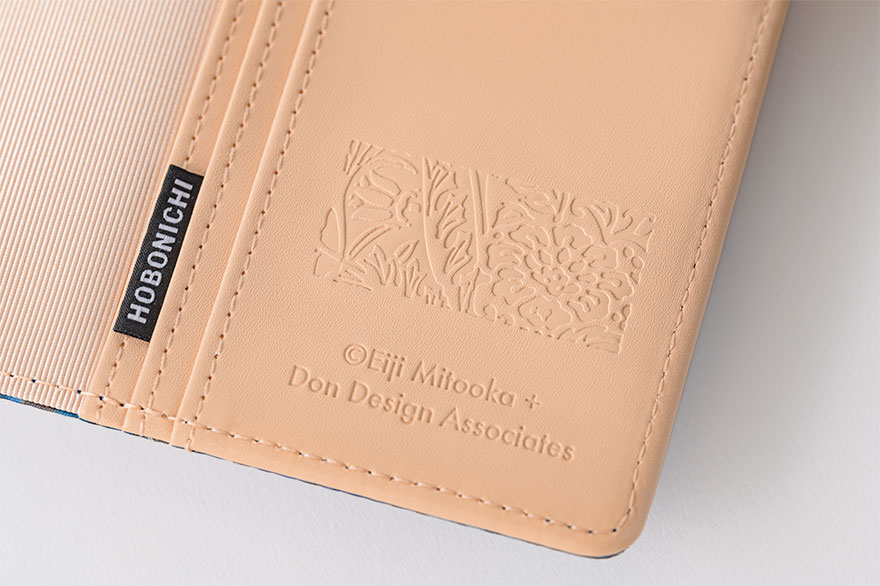 The design you never get tired of could be the perfect one to have as your everyday techo cover. It will give you peace of mind even in your busy life-just like on a relaxing holiday, sitting on a comfortable train seat and enjoying the natural scenery from the window.
Sold separately is the PVC Cover on Cover for selected covers. In addition to protecting your cover from wear and tear, the Cover on Cover is a great place to store postcards, pictures, and other decorations to customize your cover at any time.

Cover Size: H: 165 x W: 244 x T: 3 mm
Notebook Size: H: 148 x W: 105 x T: 14 mm
Language: Japanese
Pages: 464 pages
Daily Pages: Apr. 1, 2023 - Mar. 31, 2024 (378 pages))
Yearly Index: Feb. 2023 - May. 2024 (8 pages)
Monthly Calendar  Feb. 2023 - May. 2024 (32 pages)
Grid Size: 3.7 mm

Note: The Hobonichi Techo's Tomoe River paper is designed to prevent bleed-through, but some fountain pens and water-based ink pens are not compatible with this paper. When switching to a new pen, we recommend testing the pen somewhere in the book, such as the back memo pages, to see if the ink bleeds through or takes an especially long time to dry.

For the full collection of Hobonichi items; https://www.stickerrificstore.com/collections/hobonichi