2023 Hobonichi Techo Planner Set (Cousin A5 Size) // Leather: Taut (Celeste Blue)
Original price
MYR 876.90
-
Original price
MYR 876.90
Delivery time
Order today and we'll ship your parcel within the next 2 - 4 working days.
The cover within this listing comes packaged with the 2023 English Cousin Book (A5 Size)
This leather design is specially designed to fit snugly around your Hobonichi Techo book while keeping it slim and comfortably portable. It does not contain butterfly stopper pen holders, and pockets are kept to a bare minimum. We offer this cover in a new color every year, and the 2023 edition features a celeste blue color reminiscent of a clear sky.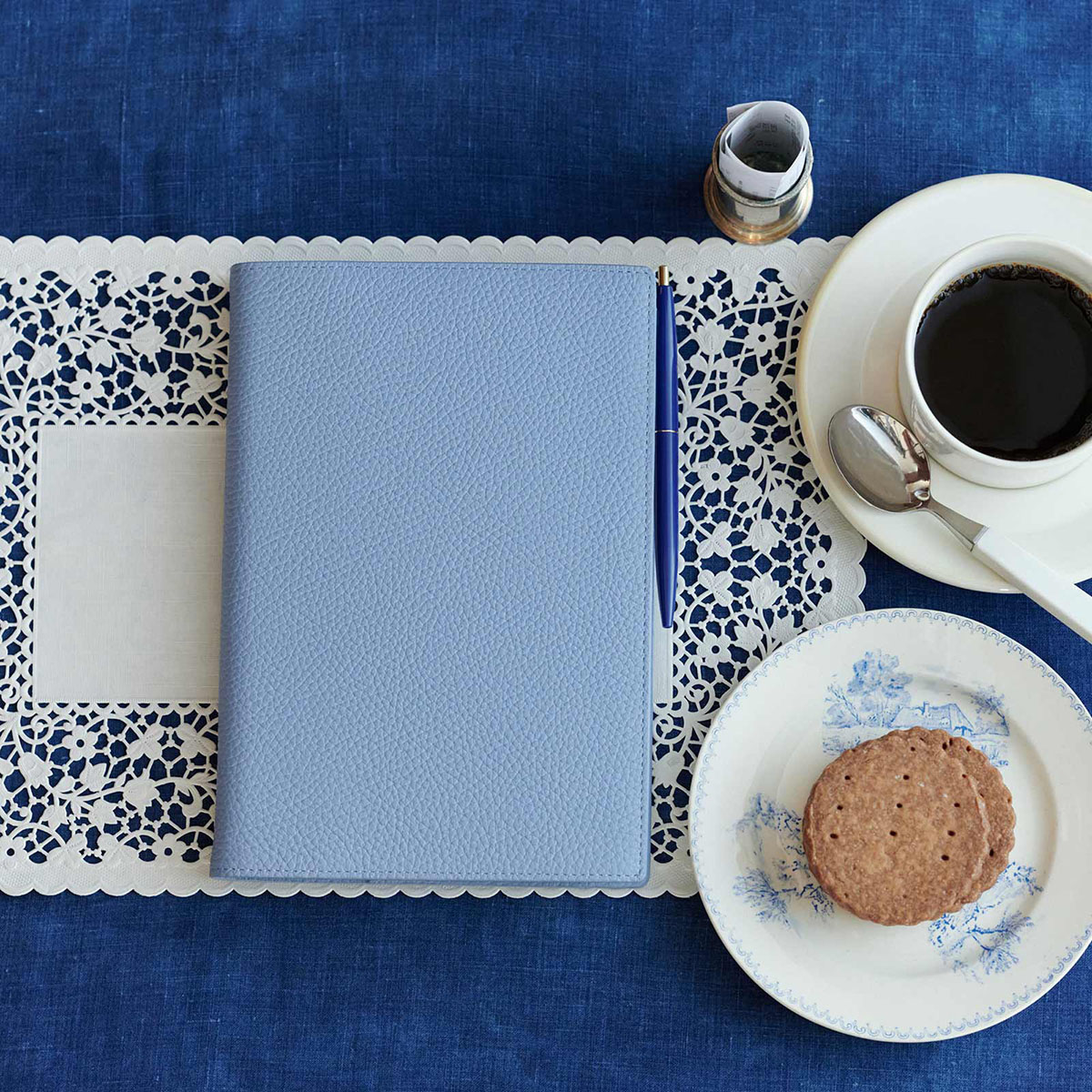 The leather used for this cover is named "Adria" and is from the large-scale Italian tanning company, Gruppo Mastrotto. The company uses high quality leather from Italy and southern Germany, and then handles all of the processes in Italy—from tanning to embossing to finishing. The use of colors, the resulting bright colors, and the smooth, soft feel of the leather are all unique characteristics of Italian leather.

The debossed details in the design accentuate its elegance and make it harder to notice any scuffs that may happen on the leather.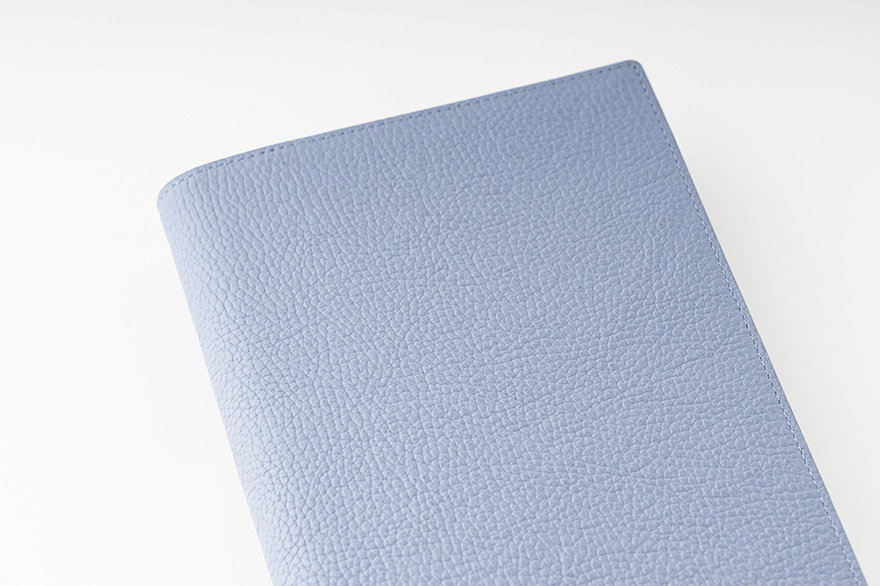 Slim cuts into the leather interior allow it to hold cards the size of a credit card or business card. The pen hook on the right side is designed to hold a pen by its clip.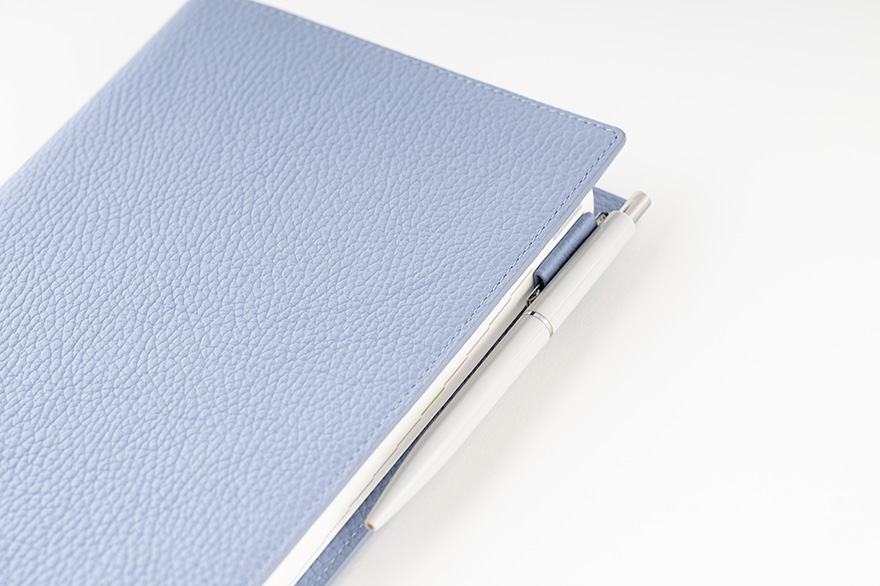 The cover contains a small, simply designed bookmark made of the same leather as the cover. The bookmark is debossed with the Hobonichi logo.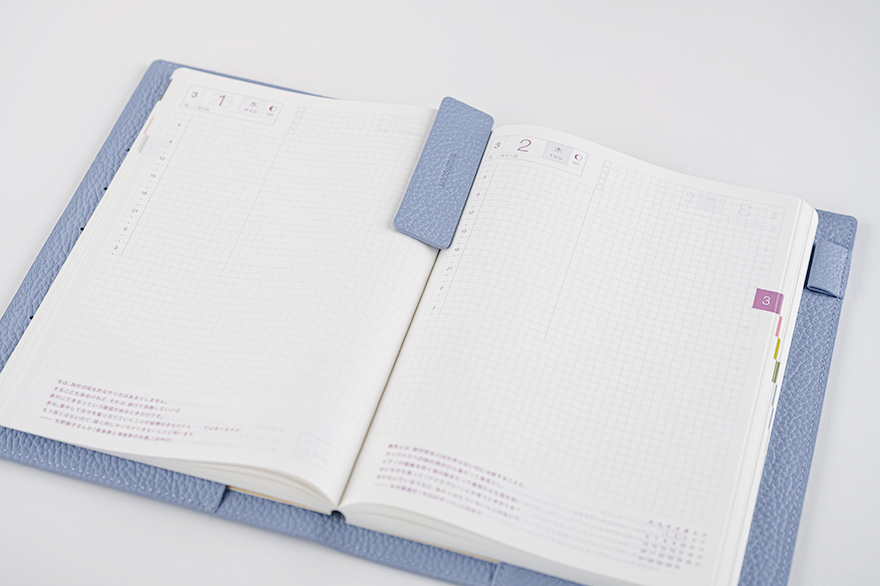 Each cover has its own unique take on the texture and character.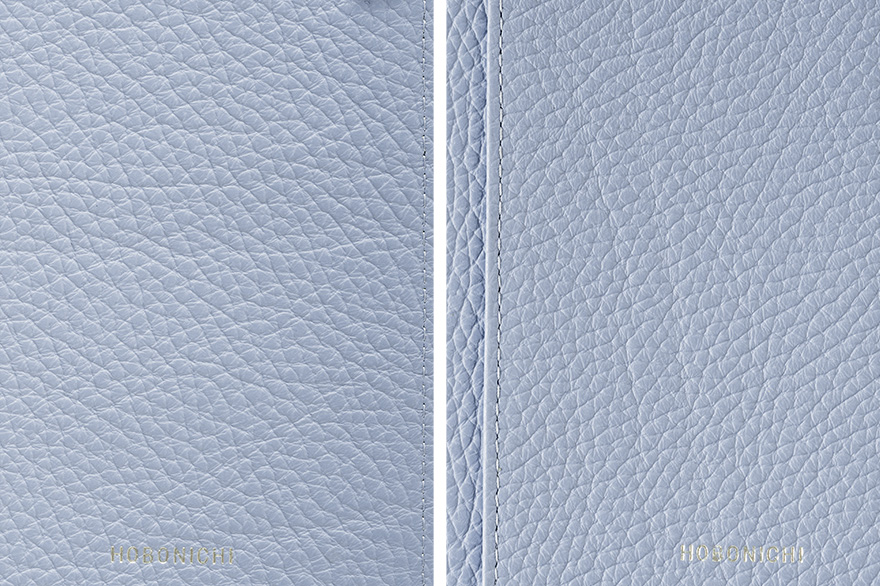 You can feel how soft and comfortable the leather is in your hands and enjoy the clear, sky-blue color of Celeste Blue. Spend the next year with the simple yet stylish design of Taut and you'll have a wonderful time.
Cover Size: H: 228 x W: 335 x T: 3 mm
Notebook Size: H: 210 x W: 148 x T: 17 mm
Language: English
Pages: 544 Pages
Daily Pages: Jan. 1 - Dec. 31, 2023 (377 pages)
Weekly Pages Dec. 26, 2021 - Dec 31, 2023 (106 pages)
Grid Size: 3.7 mm
Sold separately is the PVC Cover on Cover for selected covers. In addition to protecting your cover from wear and tear, the Cover on Cover is a great place to store postcards, pictures, and other decorations to customize your cover at any time.

Note: The Hobonichi Techo's Tomoe River paper is designed to prevent bleed-through, but some fountain pens and water-based ink pens are not compatible with this paper. When switching to a new pen, we recommend testing the pen somewhere in the book, such as the back memo pages, to see if the ink bleeds through or takes an especially long time to dry.

For the full collection of Hobonichi items; https://www.stickerrificstore.com/collections/hobonichi