2023 Hobonichi Techo Planner Set (Cousin A5 Size) // minä perhonen: hello swallow
Original price
MYR 575.90
-
Original price
MYR 575.90
Delivery time
Order today and we'll ship your parcel within the next 2 - 4 working days.
The cover within this listing comes packaged with the 2023 English Cousin Book (A5 Size)
minä perhonen creates timeless, all-original garment textiles that are specially dyed, embroidered, and woven to recreate hand-drawn designs.

This design depicts swallows soaring through the vast sky as they search for a new place in the summer to raise their young. The swallows fill all the space in this design as they spread their wings and fly without hesitation in hopes of reaching a new world.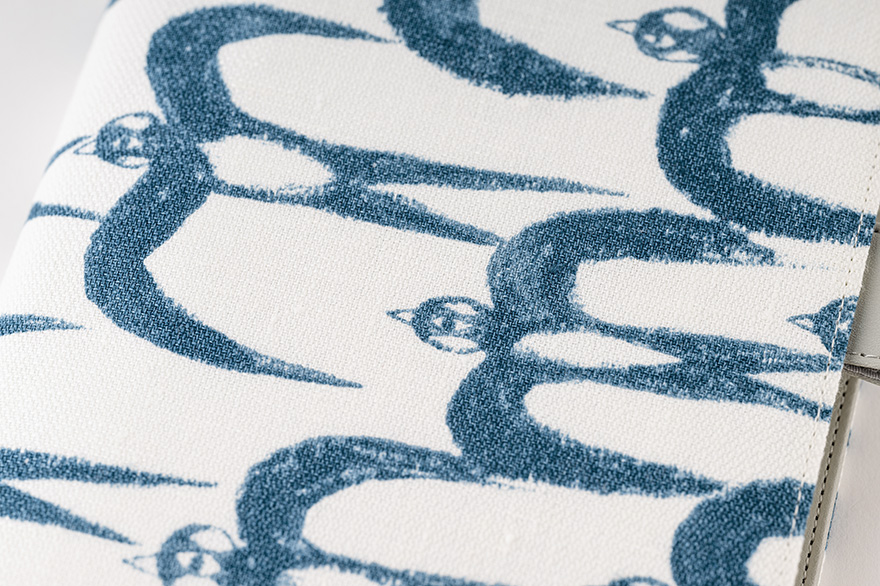 The navy print on the unbleached white fabric gives this design a light feel. All the subtle touches of the original design, including any smears and other details, are preserved in this textile that evokes the season so well you can almost smell the hint of early summer rains.

The butterfly-stopper pen holders and cover interior are bright gray. Two dotted lace bookmarks are attached.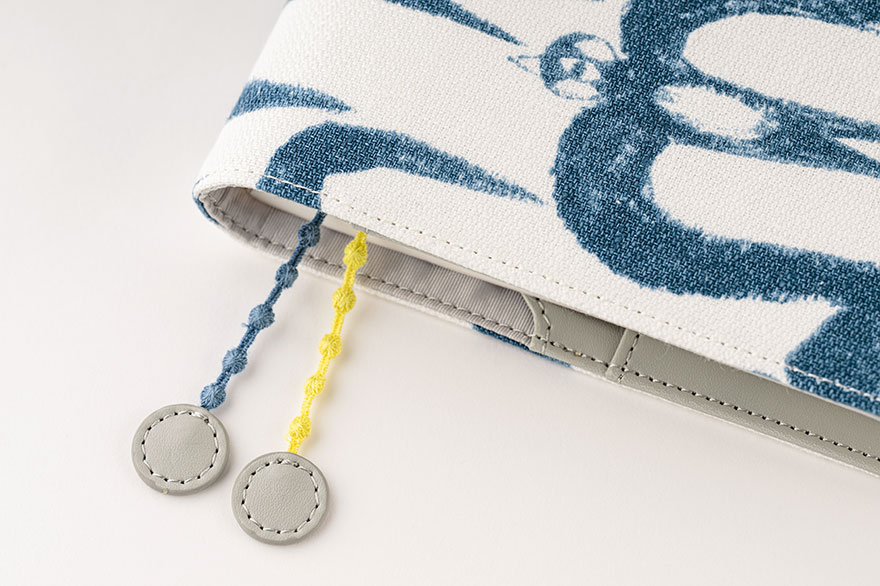 Each cover contains a unique arrangement of the pattern. We hope you enjoy your one-of-a-kind cover.

Cover Size: H: 228 x W: 337 x T: 3 mm
Notebook Size: H: 210 x W: 148 x T: 17 mm
Language: English
Pages: 544 Pages
Daily Pages: Jan. 1 - Dec. 31, 2023 (377 pages)
Weekly Pages Dec. 26, 2021 - Dec 31, 2023 (106 pages)
Grid Size: 3.7 mm
Sold separately is the PVC Cover on Cover for selected covers. In addition to protecting your cover from wear and tear, the Cover on Cover is a great place to store postcards, pictures, and other decorations to customize your cover at any time.

Note: The Hobonichi Techo's Tomoe River paper is designed to prevent bleed-through, but some fountain pens and water-based ink pens are not compatible with this paper. When switching to a new pen, we recommend testing the pen somewhere in the book, such as the back memo pages, to see if the ink bleeds through or takes an especially long time to dry.

For the full collection of Hobonichi items; https://www.stickerrificstore.com/collections/hobonichi