2023 Hobonichi Techo Planner Set (A6 Size) // Omiya Yogashiten: Shall we have some tea?
Original price
MYR 256.90
-
Original price
MYR 256.90
Delivery time
Order today and we'll ship your parcel within the next 2 - 4 working days.
The cover within this listing comes with one 2023 Hobonichi Techo English Planner Book (A6 Size)
This standard, butterfly-stopper style cover is modeled after the packaging of Omiya Yogashiten, a historical and beloved sweets shop in Kanda, Tokyo.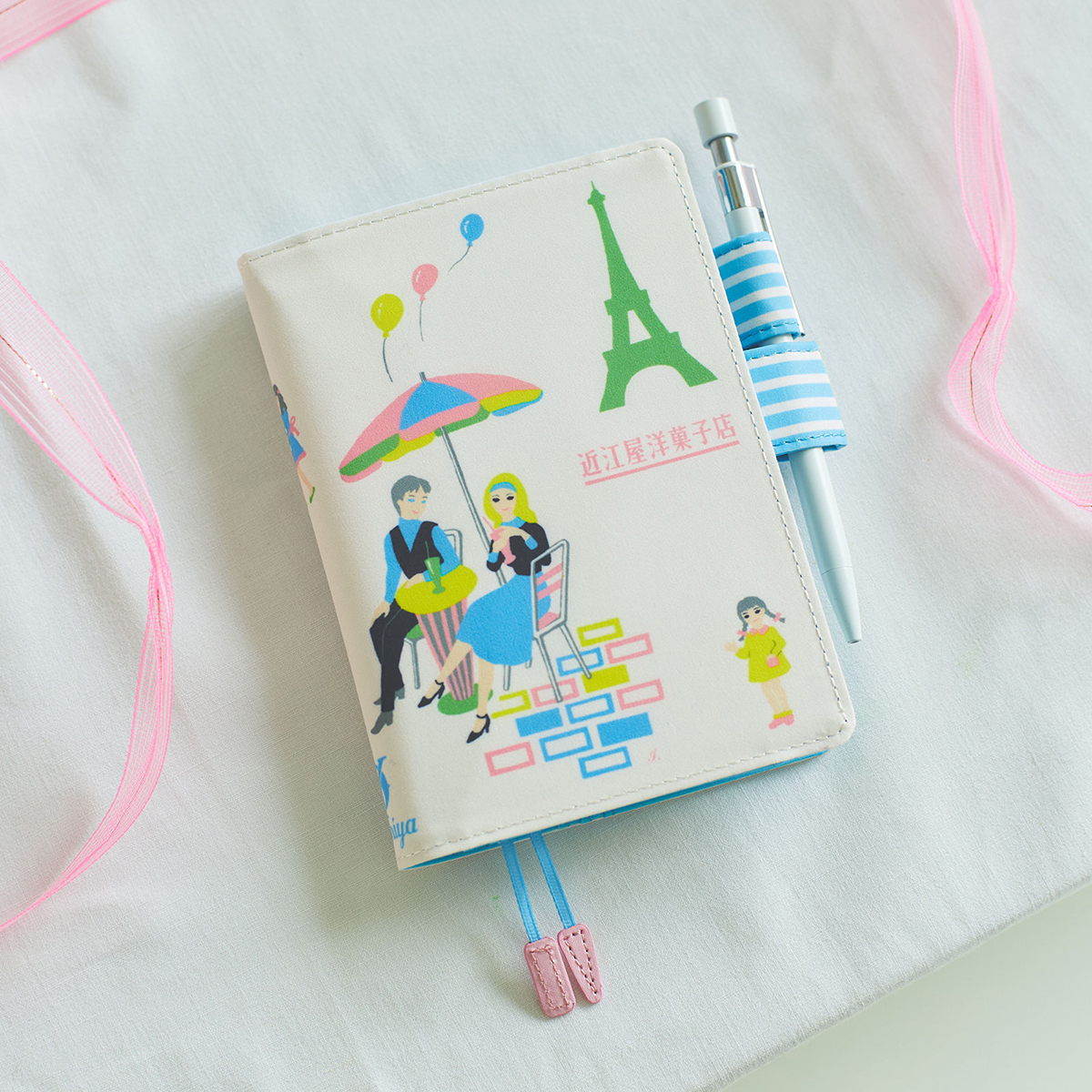 Omiya Yogashiten is famous for treats such as strawberry shortcake sandwiches and colorful mixed-fruit containing plenty of strawberries. Equally popular is the packaging, which we've based this cover design on.

The illustrations were drawn by a young woman who was a university art student at the time. The pastel-colored design is cute yet elegant, with a gentle feel. It shows a man and woman relaxing on a terrace, a boy playing with a dog, women and girls dressed up nicely, and other scenes that will brighten your day.

We turned these packaging illustrations into a techo cover as a way to fill users with the same happiness and fun that comes from tasting the amazing treats from Omiya Yogashiten.

The "butterfly-stopper" pen holders feature the design used on the bottom parchment paper for the shop's cheesecake.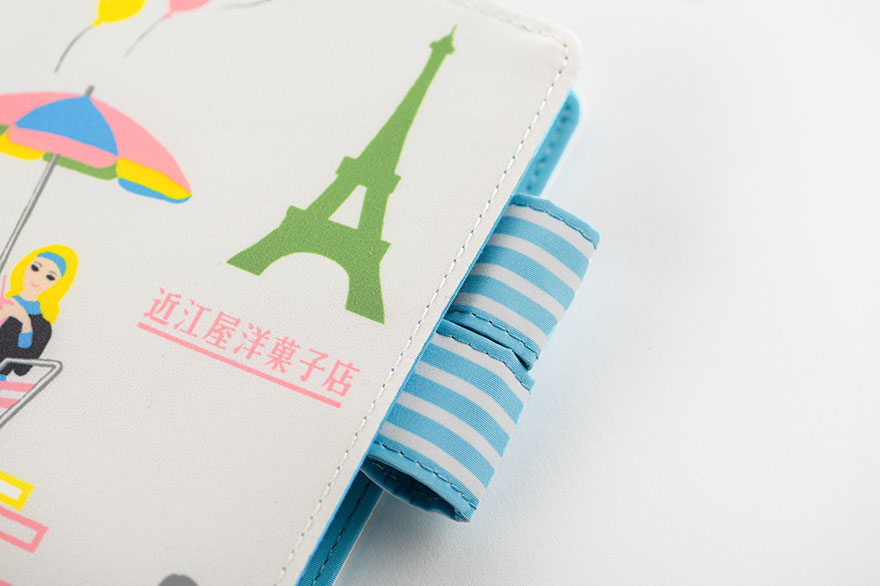 The shop logo is silkscreen-printed onto the cover's interior pocket.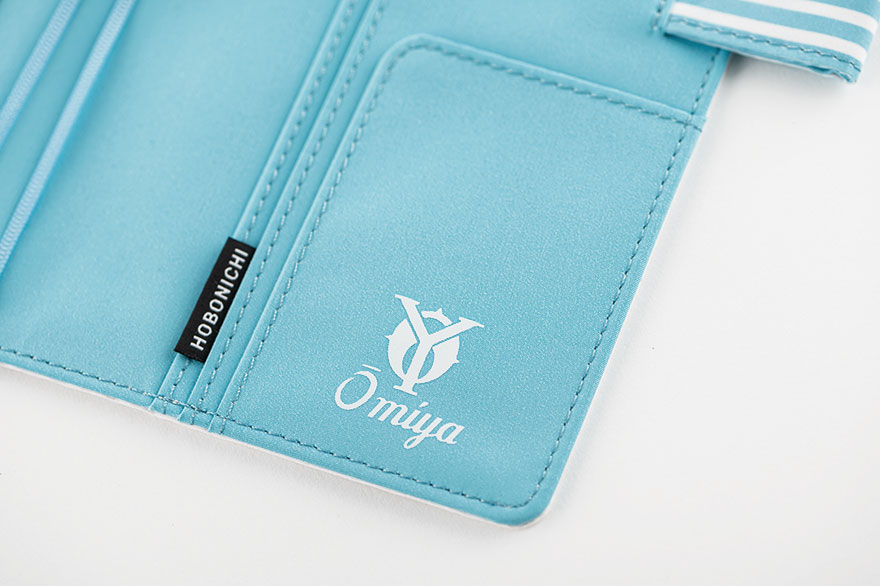 The bookmarks are pink and blue to complete the design with a cute look.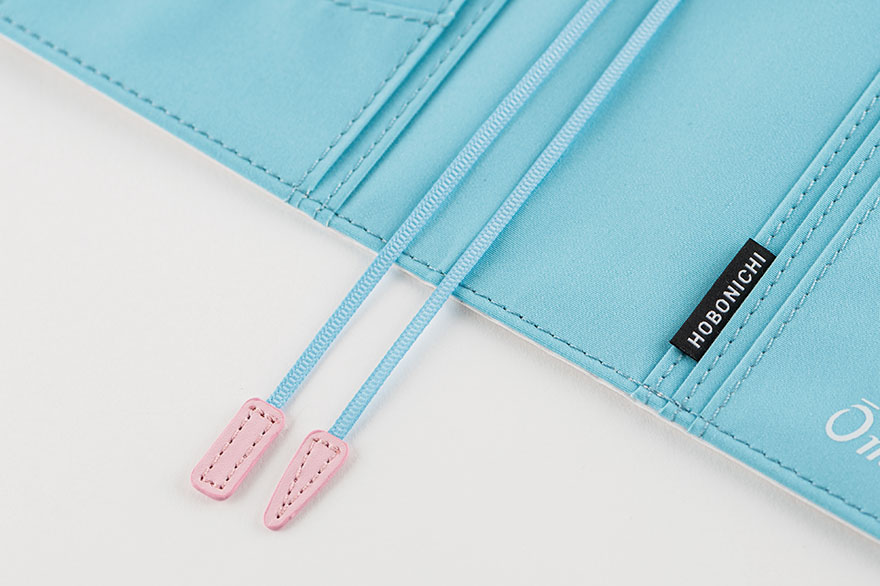 Carrying this cover will fill you with as much joy and excitement as if you'd have bought a box full of treats to bring on your way home.
Sold separately is the PVC Cover on Cover for selected covers. In addition to protecting your cover from wear and tear, the Cover on Cover is a great place to store postcards, pictures, and other decorations to customize your cover at any time.


Cover Size: H: 165 x W: 244 x T: 3 mm
Notebook Size: H: 148 x W: 105 x T: 14 mm
Language: English
Pages: 448 pages
Daily Pages: Jan. 1 - Dec. 31, 2023 (377 pages)
Yearly Index: Dec. 2022 - Mar. 2024 (8 pages)
Monthly Calendar  Dec. 2022 - Mar. 2024 (32 pages)
Grid Size: 4 mm
Note: The Hobonichi Techo's Tomoe River paper is designed to prevent bleed-through, but some fountain pens and water-based ink pens are not compatible with this paper. When switching to a new pen, we recommend testing the pen somewhere in the book, such as the back memo pages, to see if the ink bleeds through or takes an especially long time to dry.

For the full collection of Hobonichi items; https://www.stickerrificstore.com/collections/hobonichi